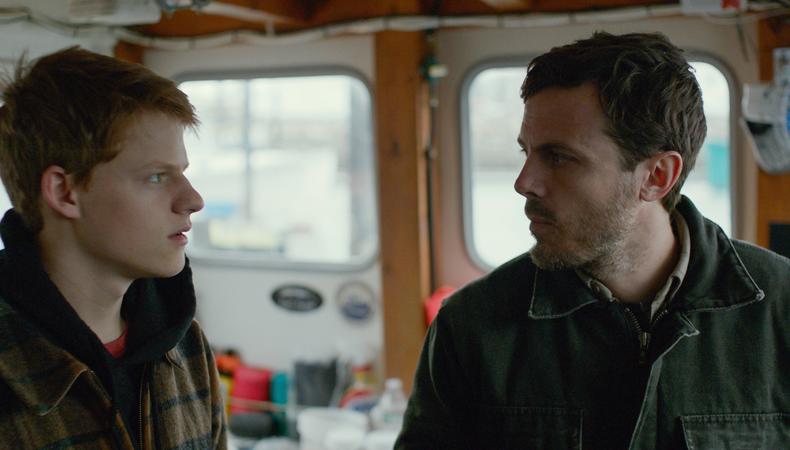 In "Manchester by the Sea," the titular Massachusetts town is more than just a backdrop for its story of loss and heartbreak. According to Kenneth Lonergan, the setting provides those emotions.
"Environment in this piece is woven inextricably into all the threads of this story and the characters," says the writer-director behind one of the year's most critically acclaimed indie films. Since its premiere at Sundance in January, Roadside Attractions and Amazon Studios' "Manchester by the Sea" and its performances from Casey Affleck, Michelle Williams, and Lucas Hedges have been generating award season buzz. It's no surprise, given Lonergan's ability to tell stories grounded in both geographical specificity and all-too-resonant universality.
As with the Reagan-era Upper West Side of "This Is Our Youth," and rural Tennessee of "Hold on to Me Darling," Lonergan's plays and screenplays draw inspiration from their settings. In the case of "Manchester," the writer had his setting chosen for him; John Krasinski and Matt Damon approached him about developing the story about a grieving New Englander given guardianship of his nephew (several scheduling conflicts and director-cast reconfigurations later, Lonergan became writer and director with Affleck brought on to star).
"The more I learned about the town, the distances between the different towns, where the funeral parlors were, where the school was, where the hockey rink was, just the details of fishing life," says Lonergan, the more fleshed out his story became. Even tiny details such as the distance between Manchester and Quincy became important; when the film begins, Affleck's character has moved from the latter to the former after an unspecified tragedy, but must travel back to his hometown following the death of his brother (Kyle Chandler).
WATCH: "Casey Affleck Seeks Oscar Gold in 'Manchester by the Sea' "
"There's no story if it's too close, and it doesn't make sense if it's too far," Lonergan explains. "Just those facts alone support where he's at emotionally—as they would in real life. It also gives me fun scenes to write about arguing how long it takes to drive to Quincy. If I hadn't known all that from doing research on that stuff, I wouldn't have had those story elements in place." That includes, for example, the fact that Chandler's character "can't be buried until there's warm weather because he's got a plot in a historic cemetery that doesn't allow heavy equipment.
"All of that is explicated in the physical details of the community and surrounding area," says Lonergan. "The more physical details I find, the more material it gives me."
Helping Lonergan navigate this emotional territory was his cast. "It's a combination of people you know, people you don't, people auditioning, every combination. This movie ended up having more people in it I had not worked with before than any other," he says—adding, in an understatement, "but it worked out."
Affleck gives the performance of his career as a man awash in grief but forced to deal with the practicalities of loss. In only four short scenes, Williams solidifies her status as one of Hollywood's emotional powerhouses. Lonergan is quick to praise both actors, as well as Hedges, who in early auditions was "very special, but I wasn't sure if he was going to be able to transform himself into that boy because his background is so different. Ultimately he did a beautiful job. He's great and he's nothing like that, so it's a real character turn."
What is it Lonergan looks for in such auditions? "There's a certain emotional immediacy and veracity to really good actors that is evident from the beginning," he says. "Somebody walks in and you can really tell if they're emotionally present or not, or if they're putting on an act.... The capacity to really act, it's Sandy Meisner: genuine emotion in imaginary circumstances. If someone can do that, they're going to be interesting."
The important thing for actors to remember, he adds, is that they're not all right for one role. "You wouldn't cast Ingrid Bergman and Bette Davis in the same parts, but you couldn't say one was not an actress. The thing to do is to do your best and hope it fits the idea the director and writer and producers have for the part."
Inspired? Check out our film audition listings!