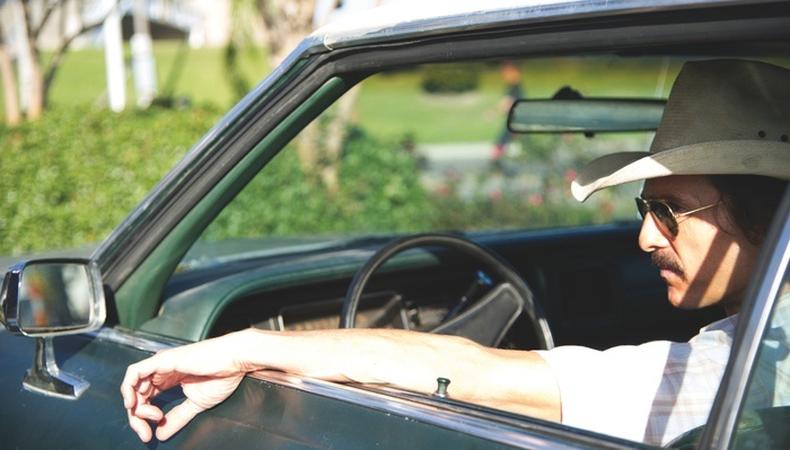 Actors will do a lot of crazy things to get roles. But to star in "Dallas Buyers Club," based on the true story of AIDS patient Ron Woodroof and his battle with the medical establishment to get treatment for HIV-positive people, Matthew McConaughey lost 50 pounds to play Woodroof.
McConaughey didn't audition and had been attached to the project for a few years. However, when it comes to casting a part like this, does the casting director try to find someone who already looks like the character or ask an actor to make changes for the part?
"Actors really always want to challenge themselves, and if there's a part that's off the grid as far as what they would normally be cast as, you get interest from actors that are brave enough to go there," says Kerry Barden, who cast the film along with his partner, Paul Schnee, and associate Rich Delia at Barden/Schnee Casting.
"No one's going to want to be considered or audition if they don't know beforehand the transformation they're going to have to go through," adds Schnee. "Nothing is going to come as a surprise to them."
Take Jared Leto, who has a breakout and heartbreaking performance as Rayon, a transsexual who helps Woodroof on his mission to seek alternative HIV treatments. Leto started campaigning for the role and lost 30 pounds to play the part. The effect is spellbinding.
"Jared had stopped acting for a while, and this was kind of like, 'I'm going to jump back in with both feet,' " says Barden.
Delia says that director Jean-Marc Vallée had specific ideas about who he wanted to play the characters, and most of the casting process consisted of discussions with Vallée and then gathering reels and audition tapes from actors they felt were suited for the parts. In fact, for the role of Rayon's lover, Vallée liked the look of musician Bradford Cox so much—just from seeing his picture in a magazine—that he sought him out even though Cox wasn't an actor. "We really worked hard to find him," says Delia. "And it turned out he and Jean-Marc were on the same page, and he wanted to be involved."
Though the film is based on a true story, considering the real people was not crucial. As Schnee puts it, "We're not doing a documentary. We're guided by Jean-Marc and his desires to match looks, and if I remember, we had pretty much free rein."
Another important consideration in casting was the actors' passion for the movie's message. Vallée was partly attracted to Denis O'Hare for the film based on his work to raise awareness about AIDS.
"I just think the amazing thing about it was the passion and commitment of really every member of the cast involved," says Delia. "Everyone takes different jobs for different reasons, and I feel like it was really to serve Jean-Marc's passion."
Casting Directors: Kerry Barden, Paul Schnee, and Rich Delia
Director: Jean-Marc Vallée
Writers: Craig Borten and Melisa Wallack
Stars: Matthew McConaughey, Jared Leto, Jennifer Garner, Denis O'Hare, Steve Zahn
The Pitch: The true story of Texas electrician Ron Woodroof (McConaughey) who, after being diagnosed as HIV-positive in 1986, went on a quest to seek alternative treatment for himself and other HIV-positive people