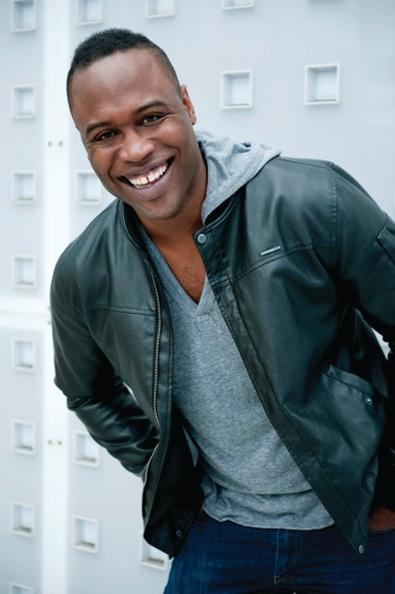 Entering his second season as Hank on USA Network's "Sirens," premiering Jan. 27, Kevin Daniels talks about how his character has evolved and the tight-knit cast dynamic.
On how Hank changes.
"Last year we left Hank trying to swear off one-night stands and finally settle down. This year, he meets somebody and gets in a relationship, and you just watch him deal with the ups and downs of that. He kind of switches places with Johnny this season; where Johnny was looking to Hank for advice, now it's the other way around. He's pretending to be cool but he's just as screwed up as everyone else."
On the cast's dynamic.
"[Working together] is just about listening. Some of the funniest stuff we do is all about the reaction. Someone will do something outrageous and it'll just cut back to someone looking like, Really, that's what you're going to do? We're like this well-tuned band; not like we're a song with a bunch of drum solos—everyone plays their part."
On playing a gay man.
"We just wanted to stay away from stereotypes. We wanted everyone to be real, three-dimensional people, but we're also not trying to raise any flags. We wanted it to be a slice of life and give people a chance to be represented on TV. He's into sports, he has best friends, he likes sex, he wants to be loved and understood—everyone can relate to that."
On his future projects.
"I did a play here in Los Angeles ['One Night in Miami…'], and got my first Drama Critics Circle Award for best ensemble. Now the estate wants to do it in London. I play Jim Brown and it's about him, Cassius Clay, Malcolm X, and Sam Cooke in a hotel room in Miami the night Cassius beat Sonny Liston in the heavyweight championship; it's the writer's interpretation of what he thinks happened that night. So I might be in London soon!"
On his advice for actors.
"It's a tough business but I think you've got to believe in yourself. You have to always keep showing up. Enough people will tell you no, but if you've got a dream, that's what you go for. You read whatever books you can get your hands on; see whatever play, movie, TV show you can get your hands on; go to classes. As a young actor, the best bet is to experience as much as you can. Plus, the business is changing, so now it's about doing your own shit. Just shoot something. That's what happened with 'It's Always Sunny [in Philadelphia']. They got a camera and shot a spec episode. Now it's what? Ten seasons later and they've got $50 million contracts. It's like, I want that!"
Like this story? Read more of our Spotlight On interviews!