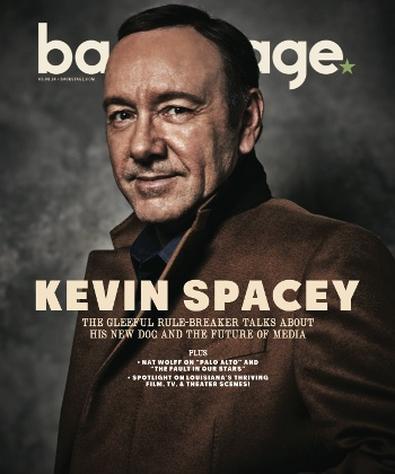 Kevin Spacey graces our cover this week, and he chats with Backstage about his production of "Richard III" and new documentary "Now: In the Wings on a World Stage," as well as "House of Cards" on Netflix. Check out the full story here!
---
Kevin Spacey's Cast Mates On Being Filmed
Along for the ride with Kevin Spacey in "Richard III" was an international cast steeped in skill and talent—including the legendary Gemma Jones, and Americans Nathan Darrow and Michael Rudko. Of course, they weren't just in "Richard III"—they were also ultimately pivotal people in "Now: In the Wings on a World Stage," the newly released documentary about the 2011-2012 world tour of Sam Mendes' production of "Richard III."
"Initially, I was quite resistant because I didn't want to be intruded upon during my work process," Jones says. "I'm quite a private person and it felt intrusive. But then we got used to it."
The ubiquity of the doc's director, Jeremy Whelehan, and his crew meant that the actors eventually learned to forget they were even there, providing everyone with the world's greatest memento. "There's something special about the backstage world when the play is happening," says Darrow. "On the one hand, it feels like it doesn't want to be captured like that; on the other, I remember feeling this even when I saw them backstage at times, that it was neat that they're going to capture some of this and it's going to be shared in some way."
For his part, Rudko is happy that the entire experience was preserved on film. "I think it's the best job I'll ever have," he says. "There will be other jobs—I hope! I'll have great parts and be in great companies, but the way it all came together with the actors and Kevin's involvement and Sam's involvement and the documentary was a once-in-a-lifetime thing."
Inspired by this post? Check out our theater audition listings!