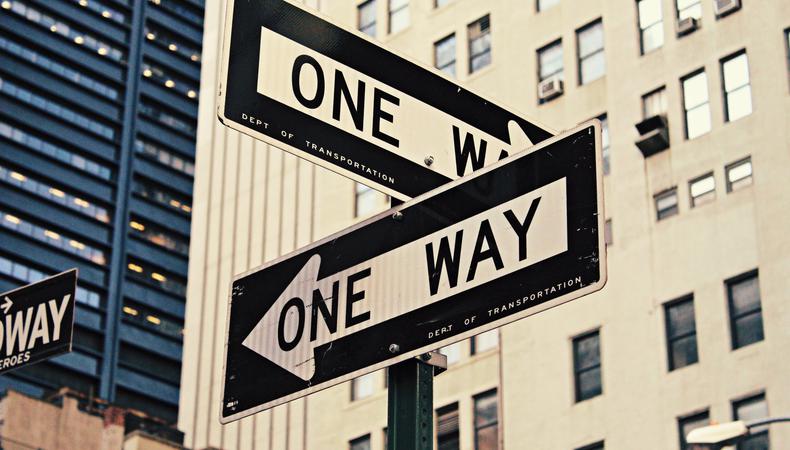 You've just wrapped your eighth leading role in a production at your high school, you're an avid participant in your town's community theater, you subscribe to this magazine, and college application deadlines are fast approaching. When it comes to choosing a college, should you focus on your acting training or a degree pegged to your backup plan?
Regardless of where high school seniors are in their certainty about becoming full-time actors, there's a drama program to accommodate every step of getting onstage or in front of the camera, seriously or for fun. But before comparing in- and out-of-state tuitions, campus life, class sizes, and reputation, consider what type of acting curriculum is best suited to your goals. Whether looking for a preprofessional conservatory or just a way to inject the dramatic arts into your college education, be thorough when gathering information and clear about what you want out of your bachelor's degree.
"I went to a conservatory program and am now teaching in a liberal arts program," explains David Henderson, Carnegie Mellon University alum and current chair of the departments of dance and drama at Hofstra University. "With a conservatory, you're given no choice over the courses you take. I took two courses, maybe three, outside of my major the entire time I was there."
While certain conservatories operate on a strict drama-only curriculum for their acting students, Carnegie Mellon has expanded its requirements since Henderson attended, mandating that students take seven elective classes outside of the school of drama. "I'm interested in graduates going out and working, forming cooperatives, ensembles, and participating in shows that are going to do something to the cultural fabric of the country or the world," Peter Cooke, head of the school of drama at CMU, told Backstage in February of last year. "We have a lot of people making movies, producing films, making music, doing photography, who didn't know they would [when they were here]."
Despite CMU's expansion, Henderson feels there's still no objective "best option" when it comes to drama schools, since it comes down to what the student is seeking. If there's a desire to take philosophy, history, English, or science classes in addition to Actor 101, Introduction to Shakespeare, and Script Analysis, a respected and rigorous acting program like that at Hofstra, based on Long Island, N.Y., might be a good place to get a more diverse education. Additionally, students at Hofstra are not required to declare their major until sophomore year, giving them ample time to make an informed decision.
For those who fear any acting classes they take outside of a conservatory will be delivered at a lower intensity, Henderson says their theater program courses are just as focused, there are just fewer of them, as in many non-preprofessional programs.
For example, students at Juilliard take two liberal arts electives over the school's four-year, 21-class curriculum—which totals 135 credits largely dedicated to the dramatic arts—as compared to Austin College in Texas, where students are only required to take eight or nine theater classes plus two electives in addition to the school's core classes (e.g., history, English, science).
"When I talk to incoming students and families, I'm upfront with the differences," says Henderson. "If you want a conservatory program and you come [to Hofstra], you won't be happy, but some students haven't necessarily made up their minds [about becoming actors], so a conservatory is definitely not the way to go. If you don't feel like you need electives, that's what a conservatory program would be for."
For more information on schools across the country with acting programs—both conservatory and not—visit collegemajors101.com for the inside scoop.
Want more information on colleges that could be right for you? Check out "6 Websites to Jumpstart Your College Research."