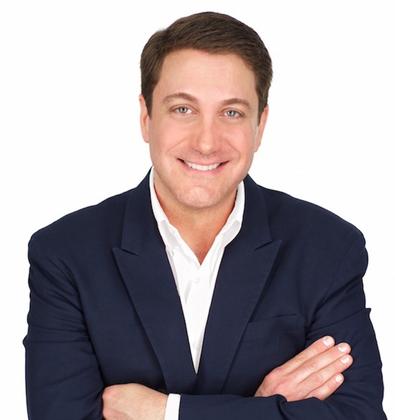 Actors are always asking me, "Do you have any advice on how I can improve my auditions?" Here are eight key tips that could help make your audition stand out from the competition.
1. If there are sides, try to get them in advance. Either familiarizing yourself with or memorizing your copy is a crucial key in nailing your next audition. The better prepared you are, the better the performance you will give, and the better the impression you will make on the CD for future auditions. Sometimes the copy or sides are available only at the casting—in which case you really should get there in advance, pick up the copy, and leave. If you're lucky enough to get the copy or sides in advance—even just the day before, take advantage of that opportunity and learn your scene.
2. What would the character you're auditioning for wear to the casting? If you're auditioning for the role of, let's say a doctor. From my 23-plus years experience, when playing a doctor, I have found that wearing a white lab coat helps give the clients the illusion or a better idea of what you would look like if you were shooting the scene on set.
3. Is your hair/makeup camera-ready? This is an important point I cannot stress enough. I've had female actors come into an audition for me with a shiny face and messy hair. During rain or the summer humidity, it can be a challenge. Some actors think "Oh, it's OK. If the client likes my audition I can look better on the callback." Sorry, my friends. No. First impressions are important. A producer or director sees your audition and how you on their monitor, thinking it's the best you're going to look. You need to make sure you know how to wear natural camera-ready makeup and how to make sure your hair looks great. No stray hairs, no frizz. Think to yourself, How would I look if I booked this?
4. Would your character be using any props during the audition? Referring back to the doctor example: What things would a doctor have on them? Of course depending upon the scene, it could be a clipboard and pen, or a stethoscope around the neck. Props help make your character look more realistic. Thus, helping your audition stand out from your competition.
5. Get to the casting 20 minutes earlier than your audition time. If you were lucky enough to get the copy or sides the day before, you are already prepared. But it's a good idea to get to your audition about 20 minutes prior to your appointment time. Don't sign in until five minutes before your audition time though. If your name is on the sign-in sheet and the CD is going by the sign-in sheet, you could be called in earlier than expected. If you're not prepared, this could hurt your audition. Instead, check your hair and makeup again in the restroom, then follow step six.
6. Go over your copy/sides in quiet place again before signing in. You're there 20 minutes before your appointment time. You've checked your hair and makeup. Now it's time to focus, meditate, and calm your nerves. See in your mind how your audition will go. Practice the copy in a private corner away from everyone. Don't socialize with your competition. This is a business. You want the job. You need to prepare.
7. Have at least two different ways of performing the scene. Whether you get the copy the day before or get the copy the day of the audition, always plan out at least two different ways of performing the scene. Be prepared to listen to the CD for notes and adjustments. Sometimes, after you do the scene, a CD might say to you, "OK, let's try it another way," and not give any direction. So having that backup way of doing the scene differently will be beneficial.
8. Ask the CD or camera op what the framing will be. Is the framing headshot-style? Waist up? Full length? Depending upon the framing, this will determine how much movement you can do. If it's headshot framing, movement is restricted. Arms and hands won't be seen. If waist up, you have more visible movement with which to play. If full length, maybe you can walk into the scene from off camera if it makes sense to do so.
Bonus tip: Be positive and friendly—especially to the casting assistants. See you at the studio!
Like this advice? Check out more from our Backstage Experts!
And be sure to check out tips for after your audition:
The views expressed in this article are solely that of the individual(s) providing them,
and do not necessarily reflect the opinions of Backstage or its staff.