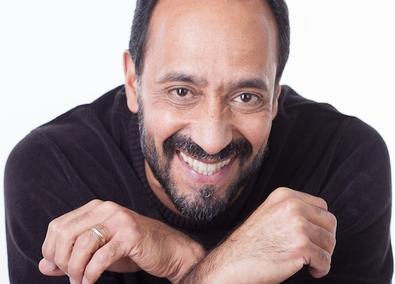 For many actors, auditioning on camera is a bit of a mystery. If that's you, there's good news! You can learn how. Here are 6 keys to help you nail your next on-camera audition!
1. Know what you look like on camera! Be sure what you think you're doing in front of the camera is actually reading on the monitor. Rehearse with a video camera and watch the playback. The camera often magnifies small physical movements you have naturally in everyday life. Unfortunately, arching eyebrows or a bobbing head draw attention to themselves on camera and distract us from watching what you're thinking and feeling. Lose them. This does not mean you don't move at all. You don't have to be still to be effective on camera. Your physical life should look natural and full within the frame. It's like the difference between cats and dogs. If you enter a room where a cat is cleaning itself with its paw, it will stop, look at you, then resume cleaning itself. Cats do one thing at a time. There's separation. A dog, on the other hand, will scratch itself, wag its tail, and look at you all at the same time. Obviously, actors should be cat-like. It's also ok to ask at the audition how they're shooting you so you can adjust.
2. Know your lines. It's hard to reach a real, personal understanding of who a character on the page is until you've spent some time with their words in your mouth. When a director watches the playback, they want to see an actor who's prepared, confident, and able to deliver when the camera rolls. Knowing what you say (and don't say) is crucial to your ability to give a strong, believable audition. No one expects you to be completely off-book at a first read, but the more familiar you are with the material, the more you'll be able to focus on who you are, what you want, and what you do to get it. Don't make your audition all about knowing your lines. Just know them well so you can focus on listening and responding. If there's a callback, you should be off-book by then.
3. Don't set your line readings. If you already know what you're going to do before it happens, you're not responding to what's actually happening and you'll find it difficult to make adjustments if asked. To avoid being inflexible, instead of rote memorizing your lines, try memorizing the thoughts instead. Thoughts build the idea you're trying to express. How your thoughts unfold reveals who you are. Understand the connections you make that get you from one thought to the next and your lines will easily follow.
4. Don't act. When the camera rolls, don't act. Imagine the scene is really happening to you right now. Just be you. Listen and respond. Allow each event in the scene to change you emotionally. Stay alive when you're not talking. Listen. Process what you hear and feel. What you don't say is often more telling than what you do say.
5. Use heads and tails. Start your scene before the scene on the page begins. By choosing a "moment before" that fires you into action, you start the scene red hot and full of life. On the tail end, don't stop your scene with the last line. Actors don't get to call "Cut!" on set, so keep going. Your reaction at the end of the scene is important and could be the thing that lands you the job.
6. Don't care. Don't care about getting the job or trying to impress the casting director. Focus on things you can control. Prepare thoroughly and create the internal circumstances you need to be your confident, relaxed, best self in the room. An audition is a job interview. Care about getting what you need in the scene and connecting with your scene partner. Any audition is only one of many you'll have over the course of your career. Think of them like rehearsals. Stay focused, be open, listen, have fun, and be grateful for the opportunity to do what you love. Just do your best work every time. The rest is what it is.
So prepare, focus, be yourself, and go out and nail you next on-camera audition. Nothing would make me happier!
Like this advice? Check out more from our Backstage Experts!
The views expressed in this article are solely that of the individual(s) providing them,
and do not necessarily reflect the opinions of Backstage or its staff.