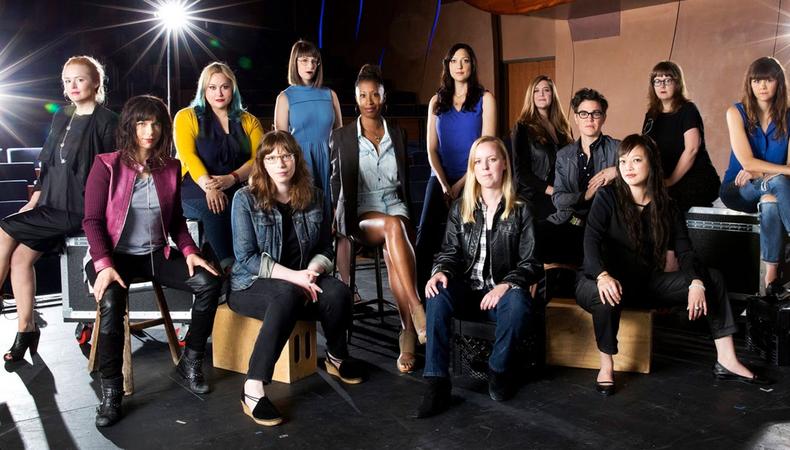 The superheroines of the theater are back—and better and bolder than ever.
The Kilroys, a group of L.A.-based playwrights and producers dedicated to gender parity in the theater, made waves last year when they published a list of 46 plays by female playwrights and a rousing call to action challenging American theaters to produce them. The List, as it became known, was made up of plays that had seen little or no productions, selected by a jury of diverse theater professionals. Although it is too soon to measure the success of their efforts, the Kilroys have energized debates about inequality in the arts by resolving to take action and establish parity in theater programming.
This year's list, published June 21, features 53 new plays by female or transgender writers. A total of 321 influential industry professionals contributed to the nominating process, submitting their picks for the best work they'd encountered in the last 12 months. The List 2015 constitutes the top seven percent of recommended plays, receiving between four and 20 nominations; an additional list of 186 Honorable Mentions each received two or three.
Produce these plays, ok? http://t.co/1vYb9mvM4M These too. http://t.co/f28bhuMYxt And don't forget these. http://t.co/o9PBWjYPy4

— The Kilroys (@TheKilroys13) June 22, 2015
Clare Barron's "You Got Older" earned the most nominations, followed by Jiehae Park's "Peerless" and Hilary Betts' "The Ghosts of Lote Bravo." Hansol Jung is this year's most-listed playwright, with a total of three plays.
Playwrights on this year's List have been encouraged to share their work on the National New Play Network's online script database New Play Exchange, so readers and producers can more easily discover worthy new work. For more information on the Kilroys and this year's epic List, visit their website.
And get these plays on the stage!
Inspired by this post? Check out our theater audition listings!