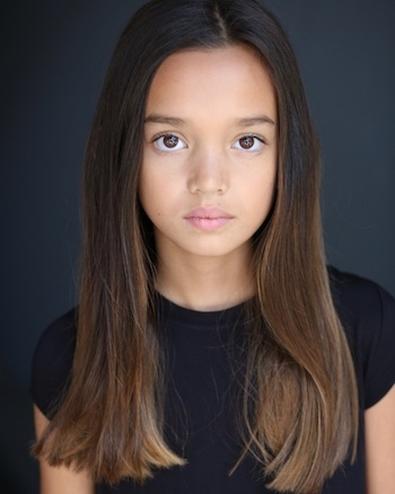 Sophia Hammons is just 11 years old but has ambition well beyond her years. In fact, she's already booked a number of acting gigs—with the help of Backstage.
Actors are remembered for more than their acting.
"Whether it's an audition or a job, if you do your best and are grateful for the opportunity, people will remember you. You just have to put yourself out there, be nice to everyone, and stick with it."
Backstage is a lifeline from her Colorado home base.
"I check Backstage every day because things move fast, and when I'm in Colorado, I have to do everything I can to keep up. I love the website and the advice it offers to actors. I can find audition notices on Backstage, but it's more than that. It's a community."
Remember: Acting is a privilege.
"Everyone who supports me—my dad, my acting coach, my agent, and my manager—they all say the same thing: Stick with it and never forget how lucky you are to be doing something you love."
Through Backstage she booked 'Dirt,' a pilot.
"In 'Dirt,' I play Winnie, a Native American girl who is kidnapped. I love Winnie because she's both warm and sassy and she's got family who care about her. It's easy to connect to Winnie, but she also enables me to enter another world."
Being outside of Los Angeles didn't stop her from booking 'Dirt.'
"I'm based in both Colorado and L.A., [but] I was in Colorado at the time [I found the 'Dirt' casting notice]. So I submitted a self-tape. Then the producers and I started to talk…. Colorado is a small market, so it's pretty easy to keep up. L.A. is different, of course, but I really think it works the same way."
To see your success story in print, tweet @Backstage using the hashtag #IGotCast.
And if you haven't yet been cast, check out our audition listings!