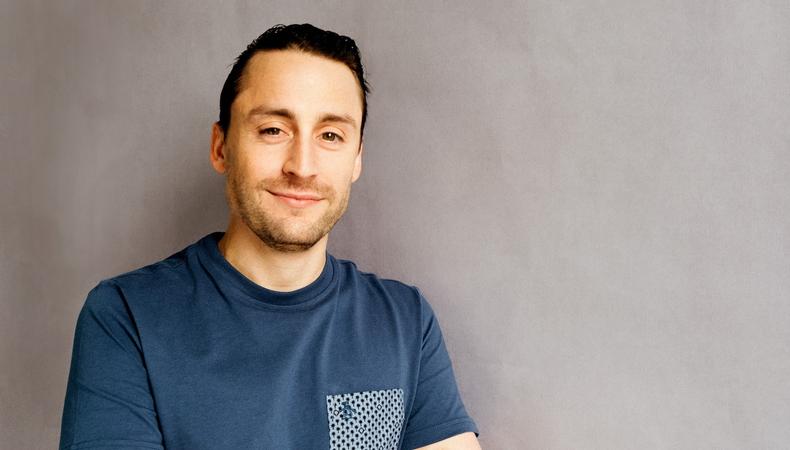 If you're in need of a scene-stealer, look no further than Kieran Culkin. A professional actor for most of his life (his first on-camera gig was 1990's "Home Alone" alongside brother Macaulay), Culkin has steadily built a stage and screen career over nearly 30 years on his own terms, including standout work with Oscar winner Kenneth Lonergan ("This Is Our Youth"), a Golden Globe–nominated turn in "Igby Goes Down," and now an HBO hit with rich-family drama "Succession." He stars as sardonic middle child Roman Roy, who's always cocked and loaded with a one-liner to send a family dinner into disarray.
Roman allows Culkin to act without a filter.
"It's a lot of fun playing this guy. He can sort of just say and do whatever the hell he wants and there's a tremendous amount of freedom in that. The way I see him, he's the kinda guy who grew up never having to suffer any consequence, ever. So it's already on the page like that, and the writers will keep throwing, like, alternate lines at me. 'What could be the worst thing he could say here and do here?' But the thing that's a little tough is being able to go home and shut that thing off. 'Oh, that's right—you're going to be an asshole if you say that. Maybe don't say it.' "
READ: How to Get a Show on HBO
When building a character, don't overthink it.
"Sometimes you just do shit because you just do shit—stop thinking about it, because we're not usually so aware [of] why we're doing stuff. Some actors like to really try to understand why it is they make every move, but do you do that in life? No. I only want to be as aware of why Roman makes the choices he does as Roman is aware…. But the other approach makes sense, too, because you see other people wanting to understand why their character makes every little decision that they make. That approach couldn't work for me. I'll get in my own fucking head. Go nuts."
On why he took a break from acting.
"Because I've been [acting] since I was six, I suddenly, at the age of 20, found myself with a career. That was terrifying, because I never once decided I wanted to do this, and suddenly I'm like, 'I have a career now?' So I took a lot of time to try to figure out if it was what I wanted to do. But then, in the meantime, I kept doing only jobs that I really wanted to. A lot of that was theater. When ['This Is Our Youth'] happened, I felt like, OK, I got my dream job. Now anything from this point on is like icing on the cake. Then, on my next job, I was on a set and I felt comfortable, and I remember thinking, I can do this. I just came home and I was like, 'I think I know what I want to do. I think I want to do this.' It took until I was 33 to be like, 'Oh, I think I know what I want to do. It's what I've been doing.' "
You can stream "Succession" in full on HBO NOW and HBO GO, or download the full season at iTunes, Google Play and other retailers.
Check out Backstage's TV audition listings!