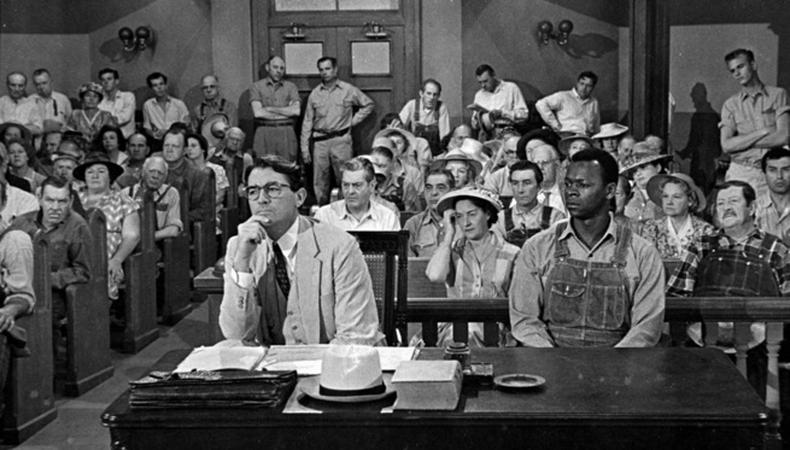 Aaron Sorkin is creating a new adaptation of "To Kill a Mockingbird," which is set to premiere on Broadway this fall. The production is currently casting equity actors for all roles.
"To Kill a Mockingbird," the classic novel by Harper Lee, was adapted into an equally classic Hollywood vehicle for Gregory Peck. Set in a small, fictional town in Alabama during the Depression, the story follows lawyer Atticus Finch and his family. As Finch defends Tom Robinson, an African American man falsely accused of rape, to a jury made entirely of white southern men, his children Scout and Jem are haunted by the spectral presence of neighborhood shut-in Boo Radley.
Atticus Finch is a role for caucasian male talent, aged 40–59. He projects a sense of wisdom and strength in moral character. Tom Robinson is a role for African American male talent, aged 20–29. Tom is an ethical and serious field hand. Boo Radley is a role for caucasian male talent, aged 30–49. Boo is a haunted and imposing presence. Jem and Scout are two roles for adult talent that is comfortable playing children. The production is seeking caucasian actors, aged 18 or older, who possess the skills and physical appearance to bring these early adolescents to the stage convincingly. Applicants should note that several principal roles have announced casting choices for the production, but many roles are open and listed on the casting notice.
Equity Principal auditions will take place in New York City on June 1, 4, and 7. Those cast will be signed to an Equity Production (League) contract and paid $2,037 a week. Rehearsals begin Sept. 10. The production will run on Broadway from Nov. 1 to Dec. 13.
For more information on open roles and securing audition times, visit and register here.
Check out Backstage's New York City audition listings!