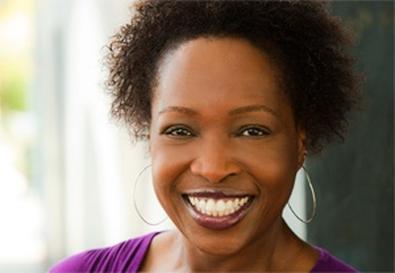 Long before Mo'Nique won the Academy Award for her supporting role in "Precious," casting director Kim Williams gave the comedian her first film role, in a 2000 feature called "3 Strikes." She hired Tracy Morgan for a recurring role on the hit sitcom "Martin" before he gained fame on "Saturday Night Live" and "30 Rock." And Jesse Metcalfe's only onscreen credit was a few episodes of the soap opera "Passions" when Williams cast him in a made-for-TV movie in 2003; the actor has since starred in films such as "John Tucker Must Die" and on television in "Desperate Housewives."

Williams, who has been casting film and television productions for the likes of HBO, Fox, and Tyler Perry for two decades, says that she is always looking for the actor who will become her next discovery. But she also wishes that CDs received more recognition for their creative contributions, especially during awards season.

"We really are the unsung heroes," she says of her fellow casters. "How does makeup and wardrobe get nominations? They wouldn't have anybody to dress or to put makeup on if the casting director hadn't cast them. A writer's words wouldn't be heard by anybody, and they wouldn't be nominated for a screenplay award, if we hadn't found the actor to say it."

Growing up in Los Angeles, Williams always knew that she wanted to work in entertainment, even though she didn't have any idea what her specific role would be. She was a student at UCLA when she saw a posting at the career center for a casting office internship.

"At the time I had no idea what casting was," she admits, "but I thought, Let me go check it out. What's the worst that can happen? Whatever I end up doing in this business, I probably need to know how casting works."

She grew enamored with the life of a Hollywood casting director as an intern at Reuben Cannon & Associates. CD Reuben Cannon became a friend and mentor; his guidance over the next few years helped her advance from his casting assistant to an agent's assistant at William Morris and then to HBO, first as manager of casting and later as director of casting. She has collaborated with Cannon ever since.

"I would not be the casting director I am, the producer I am, or the person I am if it weren't for Reuben," Williams says.

Her friendship with a young comedian named Martin Lawrence led to some of Williams' most significant credits. She cast Lawrence's sitcom "Martin" in the early '90s and eventually worked on more television comedies, such as "The Bernie Mac Show," "Cedric the Entertainer Presents," and Damon Wayans' "My Wife and Kids."

Many of the projects Williams casts for film and TV feature predominantly African-American ensembles. She says that while she feels a responsibility to make sure minorities get more screen time, her real goal is to accurately represent an increasingly diverse global population.

"Take an average day, walking down the streets of L.A.," Williams says. "You're going to see and run into all different kinds, shapes, sizes, colors, and ages. And I think we should be mindful of that. I think people do want to see themselves represented on the shows that they're watching. Obviously, there are times when a character is from a specific ethnic group or a specific region, but for the most part, doctors, killers, and teachers can all be anybody."

Writer-director-producer Tyler Perry has built a multimillion-dollar brand by speaking to an audience that is often ignored in Hollywood, and Williams has been responsible for crafting his casts since 2005. When casting a Perry film such as "Diary of a Mad Black Woman" or a TV show such as "House of Payne," she knows that she will not have to fight with a studio or network executive to see a wider range of skin colors onscreen. Despite Perry's success, it seems that no one else is mimicking his business plan, or even trying to entertain other underserved ethnic or religious groups.

"It's funny, because it's almost like Tyler is looked upon like an exception as opposed to a model," William says.

Williams is starting to independently produce film, television, and web projects, but she is also partnering with Cannon to launch a production company, for which she will both cast and produce. Production on the first film from Reuben Cannon Entertainment is scheduled to begin in May.