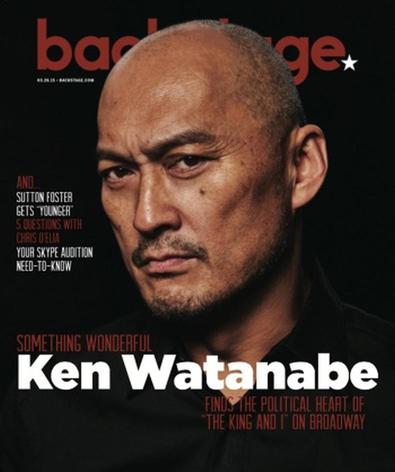 American audiences may be surprised that Ken Watanabe is starring in a Broadway musical.
After all, on these shores he's known for intense characters like the enigmatic villain Ra's al Ghul in "Batman Begins" and the selflessly honorable General Kuribayashi in "Letters From Iwo Jima." And while he was disarmingly charming in "The Last Samurai" (which netted him an Oscar nomination), he was still a rebellious warrior, eyes glinting with calculating intelligence.
Put another way: Though his résumé is impressive, it hardly screams "song and dance."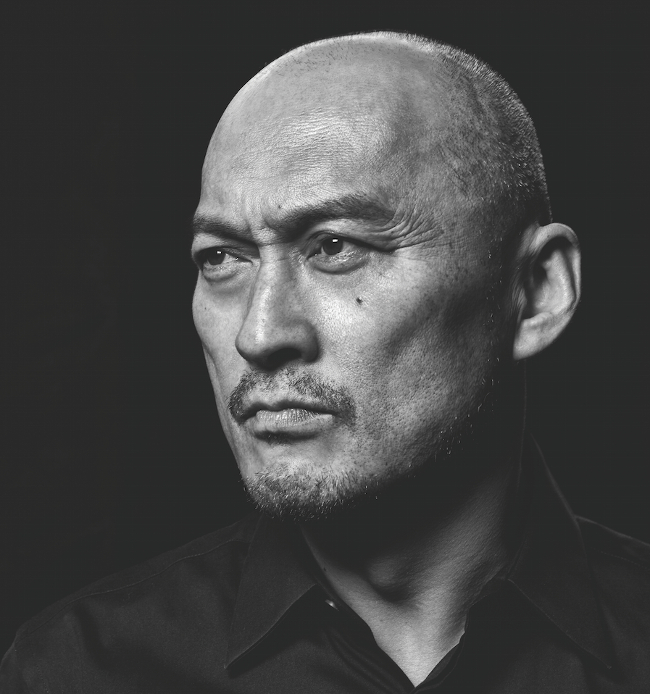 Yet this month, Watanabe stars in Lincoln Center Theater's Broadway revival of "The King and I," the Rodgers + Hammerstein classic about Anna Leonowens, a British woman who finds herself tutoring the king of Siam's children in 1862. The show is decidedly jaunty, and even people who have never seen it can probably hum catchy tunes such as "Shall We Dance?" and "Getting to Know You."
So where does Watanabe fit into a show like this? Until recently, even he wasn't sure. Sitting in the lobby of Lincoln Center's Vivian Beaumont Theater, he mentions that despite his many stage credits in his native Japan, he's never felt drawn to musical theater. "Musicals are written in English, and then we import them to Japan," he says. "When we translate them into Japanese, the sounds of the language are completely different. The Japanese language is not the best for singing, in terms of sound."
After being approached about this production, however, he experienced "The King and I" in its original tongue. "I realized that musicals in English are completely natural," he says. "English is like music. The English language is really fit for singing. The notes match the feelings, and it makes sense."
But it's not just a language adjustment that makes the show resonate with him. In the musical, Anna introduces the Siamese king to a Western point of view, which is not so dissimilar from a Japanese actor stepping onto a Broadway stage for the first time.
"The divide that we have as two people in reality is so fitting to the divide we have in the story," says Kelli O'Hara, who plays Anna. "Ken's a film actor, so he already comes from a different world. And then he comes from all the way across the world."
Director Bartlett Sher, who helms this production, sees that divide reflected in Watanabe's performance. "The journey for him is to transfer the way of thinking in the Japanese world into the way of thinking in our world," he says. "It's very similar to the struggle that this particular king is going through. He has the same struggles with language, the same struggles with change in his own life. And [Ken] challenged himself to take it on. It's astonishing what he's doing, and he's still funny and vulnerable and witty and commanding while he's doing it."
Watanabe also wants to emphasize how "The King and I," which premiered in 1951, speaks to a contemporary audience. "We still grapple with issues of racism and sexism," he says. "You even saw that at the Academy Awards this year. We address similar themes in 'The King and I.' Although it was written in the 1950s, it raises questions—traditional versus modern, progress versus custom—that are relevant today. Our job is to shed light on material written in the 1950s about the 19th century from a 21st-century perspective."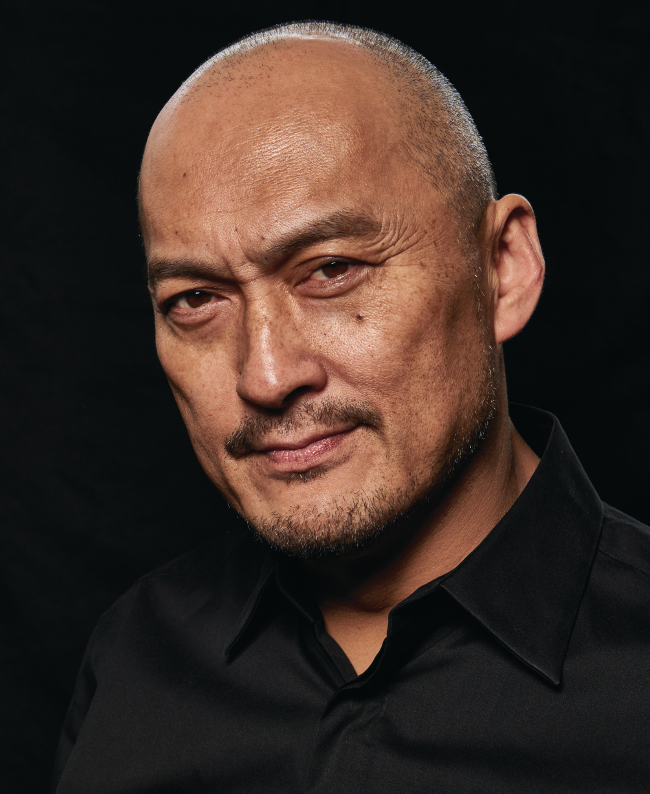 He sees particular relevance in a subplot about British officials who suspect Siam is a savage nation. They send an envoy to investigate whether the country needs to be Westernized, echoing a modern nation's desire to, say, install democracy in another country. "All small countries have the same problems and concerns about being protected from larger countries and their influences," Watanabe says.
To that end, he wants his entire performance to carry the urgency of "A Puzzlement," the Act 1 number in which the King confronts the rapidly changing world. "I needed to have that struggle throughout," he says. "The King struggles to work with other countries. It's a warrior's concern, and as current events [demonstrate], the challenges in working with international partners are very serious and far from comedic."
Seriousness matters, since people familiar with Yul Brynner's iconic, Oscar-winning (if somewhat hammy) performance in the 1956 film version may assume the King is going to gambol about in Technicolor clothes, getting hilariously frustrated by foreign interlopers. "I hope the audience will think that this King is very different from those we've seen previously," Watanabe says.
That means that even during lighter scenes, he never forgets he's being watched. Whether it's Anna or the other Brits, all of his visitors are evaluating his culture's place in the world. "Every choice he makes is political," says Sher. "Remember that he hosts the dinner for the British to talk them out of their colonialist impulses. So Ken and I have put a lot of emphasis on how your personal beliefs, your personal ideas, seep into how you lead a country."
There's a historical justification for this interpretation, since Rodgers + Hammerstein based their material on Leonowens' real-life diary about her time in Siam. "We're really landing it as much as possible inside the actual circumstances and politics of history, instead of approaching it from the slightly campier side, which emphasizes the joie de vivre and weirdness of the King," says Sher. "Our King is just as delightful and fun and funny. He just happens to be a little bit more clearly running a country."
This clarifies why Watanabe is suited to the role. If you're going to mix cultural identities and political pressures with dance breaks and comic misunderstandings, it's wise to hire an actor who radiates intelligence and authority.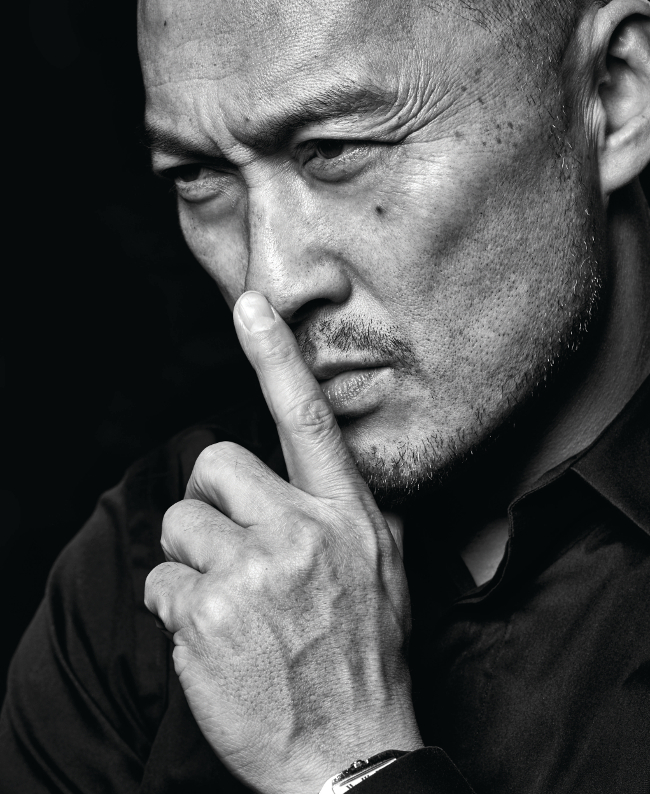 And according to O'Hara, his dignified air impacts the entire show. "These days, you can unfortunately do these Rodgers + Hammerstein musicals as send-ups," she says. "But Ken is taking this extremely seriously. He's playing a king who changed a nation's entire future, and to be onstage with him, you have to be in that same world."
This helps the actors clarify the romance between Anna and the King. Or more accurately, it clarifies that there isn't one, which defies the conventional interpretation that the two of them would run off together if they could. They are certainly drawn to each other, they certainly respect each other, but when Anna speaks of love, she's trying to make the King understand it as a Western concept, not seduce him. There's no possibility they're going to fall for each other.
But that's not to say there's no frisson in "Shall We Dance?," the number in which the couple play-acts the rituals of Western courtship. It's just not a purely erotic scene.
"That moment is a combination of so many things, but it's so much more than just physical attraction," says O'Hara. "The King has never touched a woman that he wasn't in charge of, so it's someone allowing him to touch her instead of it being her duty."
Watanabe adds, "During many conversations with Anna, the King starts to experience feelings that are new to him. But they aren't sexual. During 'Shall We Dance?,' their bodies touch for the first time, and that's when the King realizes this. Perhaps it is similar to the feeling of a teenager's first love."
This gives him something very rich to play. "[The King] doesn't have the custom and the culture of 'love,' or at least it's a different kind of love than what is known in the West," Watanabe says. "Anna wants to teach him about Western culture and Western feelings, but she understands Asian culture and feelings. It's a really interesting element of the story because it does allow both types to exist."
Inspired by this post? Check out our Broadway audition listings!