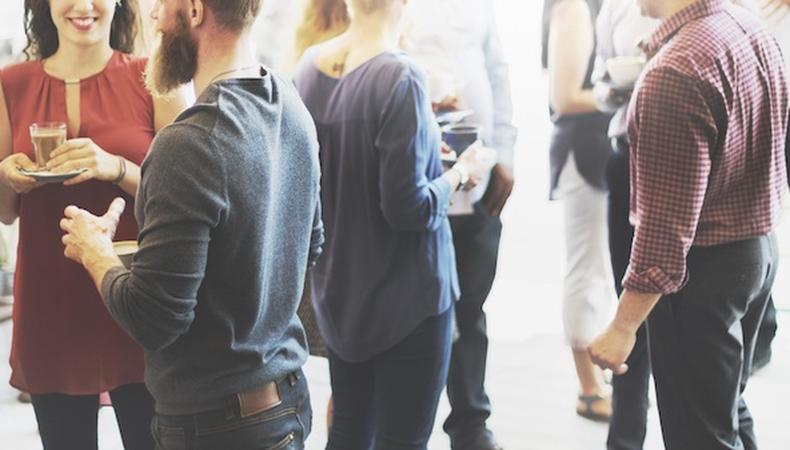 Since 2014, Actors Pro Expo has been holding trade shows for actors in New York City and London. On Nov. 4, the event will be coming to L.A. for the first time. Co-sponsored by Backstage, the expo is free and provides industry-related seminars, exhibits from vendors, and even casting calls. We spoke with Lianne Robertson, the U.K.-based sales and events manager for the event about what actors can expect.
Was there a particular moment that motivated the creation of this event?
Actors Pro Expo (APE) was developed off the back of Surviving Actors, which is its sister company in the U.K. Originally these events were put on to help actors generate an income in between acting jobs to sustain financially, then it developed into a complete resource looking at all elements of a working actor's life.
What distinguishes this event from others? What sort of unique qualities does a made-by-actors-for-actors event have?
It produces a whole day of opportunities that don't cost actors a single dollar! The events, as you say, are made by actors, for actors, so the challenges and needs of working actors at various stages within their careers are completely understood. Whether that be as a new graduate, a few years into working life, or returning to the industry after a break.
What types of seminars will be available for actors to take at the Actors Pro Expo? Why is it important for actors to attend these?
As they saying goes: "The day you stop learning is the day you stop earning," and that is exactly why attending seminars is important. This year will see topics covering the business of acting, from advice on how to manage your taxes, as well as casting directors giving specific advice on how to give your best auditions, and work toward booking more jobs. and more craft-related seminars covering improv and various techniques.
How will the events be different between L.A., NYC, and London? Do actors have different needs in these various locations?
Each location does differ slightly. NYC and London have big theater scenes with Broadway and the West End, whereas L.A. has Hollywood where things are more film and television orientated. However, the structure of our events in each city is very similar.
What sort of advantages would an actor gain from auditioning at the Actors Pro Expo?
There have been some real success stories over the years from actors who have secured roles from auditioning with our production companies at events. It's also great to get yourself in front of any company that is currently casting because if you aren't right for this project, you could be for the next one.
Have there been any particular moments from past Actors Expo Pro events that stick out to you?
It has to be our very first one. The nerves were unbearable; will the actors like it? Will they turn up? Will the exhibitors have a good day? These mix of emotions was certainly memorable. However, with lots more experience under our belts, we are more excited than nervous for our inaugural L.A. event.
What do you think actors need most to succeed today?
Stamina. It's a marathon, not a sprint. Some people want to make a quick buck, and those are the ones who drop off the radar quickly when they find out it's not an easy game. It's about constantly honing your craft and working hard to progress. Stamina and a good work ethic will give a career longevity.
For more information, visit ActorsProExpo.com.
Check out more resources on the Backstage Community forums!