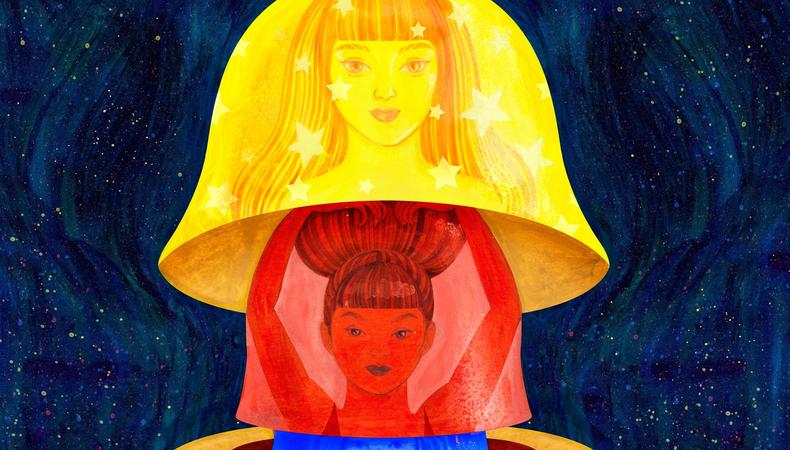 Binder Casting isn't new to New York City. It's the company that has cast "The Lion King" on Broadway for over 20 years—plus New York runs of "The King and I," "A Chorus Line," and Oscar–winning films like "Chicago" and "Dreamgirls." In 2016, RWS Entertainment Group acquired the casting company as part of its efforts to increase its production and development offerings beyond the cruise ship and theme park outings it's best known for. Together, they are raising each other's profiles while continuing to grow, and adding new departments to the casting team in the process. Casting director Mark Brandon and commercial CD Kyle Coker spoke to Backstage about what's changed, what hasn't, and what expansion means for performers.
What makes your operation different from other casting offices?
Mark Brandon: In my old office at Binder Casting, we didn't have the luxuries like a team of CDs that do completely different things with talent to pull from. It has completely changed our approach because we have so many resources.
Kyle Coker: I'm able to just do what I love, which is casting, without worrying about all the business elements. I'm able to focus on what I want to do, which makes my life much easier.
How do you think the acquisition benefits a performer?
MB: Look at all the opportunities. I spoke to some of the performers who are new to the industry and doing shows for RWS and instructed them on how to develop their careers. On Broadway, a lot of the dancers also have to sing, and all of the singers have to dance. So that was something I was pushing to people in RWS productions.
KC: I know what he's working on and he knows what I'm working on, so, for example, I was putting a model on tape and she wrote "Alvin Ailey dancer" in her special skills. I thought, Can you sing? Is this somebody I should be pulling in for Mark one day?
What should performers know about what you do?
MB: We're there to support you, the actor, and to support the team that's behind the table and be the liaison between the two. I also think a good eye and good taste is very important for a casting director, and in some ways you have that walking in and in some ways you develop some of that as you go along in your casting life.
How is the casting process similar or different for different types of projects?
MB: It depends on the team you're working with and how they want to structure things. The contents have to be somewhat similar, but the way we go about it is always different depending on what we're casting.
KC: For me, it's just a difference if it's union or nonunion. I'll call a different set of agents depending on the project, but my process stays exactly the same.
The Right Way to Approach Commercial Auditions
How is commercial acting and auditioning different from going in for a show or movie?
KC: I put a lot of information in my breakdown. It's very important that actors look and dress a certain way. If you don't, it looks like I didn't tell you that information. My clients need to see things a specific way for their own presentation. Paying attention to the breakdown and looking at the dates—are you available? If not, please don't come in. TV and film opportunities in NYC often take you out of being able to do commercials, so be up front with your agent and let them know your availability.
Where do you look for talent?
KC: I go to the theater quite often, and if there's someone special that comes up, I will bring them in for something or look them up and request them. If I'm doing real people casting, I'll go on the street and explain that I'm working on an audition for this cool project. I have no problem going out there and rolling up my sleeves and doing street casting. I look everywhere. If it's a model job and it's someone special, I may stop them and say, 'Do you have an agent that you work with?' Then I'll take down their info and bring them in. There are so many shows being developed here, and I'll see actors and dancers. I'm able to find out who that person is, get their contact, and check and see if I can bring them in on something.
MB: I think any good CD is going to do whatever they need to do to get the job done. For "Lion King," I've approached kids and their parents on the train.
What should performers know about auditioning for you?
MB: We're on their side. We're sometimes seen as the enemy because we are sort of the gateway into the rest of the creative team, and we do have to be specific and know what we're looking for. But we want them to be good. I spend a lot of time working with actors before they're seen by the creative team. Also, they always need to be studying and have technique; technique is a very important part of it.
KC: I think on my end, too: train, train, train. It's important to have a very strong sense of self. Being yourself while looking like many people in the lobby, how do you stand out? You stand out by being yourself. I always tell my students [to] take a breath, look them in the eye, and just be honest. Take a moment, imagine you're doing an improv and have a few plans that you can come up with in the lobby, and go in and do it. I think the commercial actors that are able to go in, make a few choices, and then leave the room and just let it go are the most successful. My clients may not always know what they want, and you may be what they want, so just be yourself.
MB: All of these things sound very basic and simple, but people don't really follow directions. To be able to be yourself and look people in the eye and tell them the truth—first of all, you need technique to do that, as well. But it sounds relatively simple. That's what makes our jobs difficult. People think that there are 20 choices for everything, and in my world, I'm lucky if there are two strong choices for a role. With the specificity and the details involved, we're lucky if we have two choices. That's why being yourself is such an integral part of it, because that's the only thing you have. You have your technique and you have your person, not your audition persona that you create in the hallway before you walk in the door.
How do you think your understanding of what performers do affects how you cast a project?
MB: We're there to support. I know what people are going for, and what they've gone through out in the hallway. Performers get a lot of different opinions and a lot of different sides. A nurturing creative environment in the audition room is very important. You can tell there are some audition rooms that are not the most nurturing, and I feel like it's partly our responsibility to be able to create that environment in the room, which is so important for people to be able to do what they do.
KC: Exactly, if I'm scaring people, that's going to show up on camera, and that's not going to work. I very specifically have fun with my cast days and I play music in the room. I take time to listen to everybody and get feedback and work one on one with the actors. But a lot of what I do is just so fast. It's about being able to work with the actors very quickly, one-on-one, on my feet. An actor's ability, too, to take my direction because I've had a conversation with the director, I have an idea what they're looking for, yet at the same time, bringing your own choices that make you stand out within the scenario.