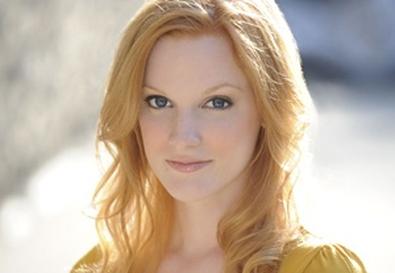 Laura Hunter
I am a recent L.A. transplant (from New York, where I lived for six years), and I love it here. I wish I had known before I moved that 90 percent of the stereotypes about L.A. are completely untrue! In New York, I was often told that people in casting in L.A. would be "fake," but in my experience so far, everyone has been incredibly kind. If they're being fake, well, I will take that over meanness any day.
Something else I wish I'd known when I got here? The Metro in L.A. is awesome and can take you to many auditions if you live in an area where it's accessible to you. I barely even knew this town had a public transportation system, so I assumed it would be sketchy. It's actually very nice.
John McCormick
I wish I had known the full scope of what was possible! When I moved out here from Schenectady, N.Y., I thought I was going to be on TV or in the movies. That was that. What I discovered was if I worked hard, studied, and got the right materials, I could make a living in voiceovers, industrials, live stage events, theater, motion capture, video games, and the Internet, just to name a few. Sure, they all might be small livings separately, but when put together, there is the chance to actually make a simple living in between those film and TV roles.


Axel Hobson
In January of '08, I moved to L.A. for a job in the business world—automotive. After jockeying a cubicle for a couple of years and gaining about 30 pounds, I figured I needed a hobby. I'm in L.A., right? Acting sounded fun, so I Googled "L.A. acting class" and sifted through the 8.6 million hits until I picked a couple that were close to my home. I checked out their websites, Yelp ratings, etc., and gave the Berg Studios a call. I audited the next night, and one year later I have an agent and I am about ready to throw that desk chair away forever.
For one, it would have been nice to know that Back Stage existed before I moved out here. B.S. (no pun intended) is full of helpful tidbits on headshots, agents, CDs, and, above all, professionalism. I enjoy the interviews with successful actors more than anything. An obscure name under a headline doesn't give much feeling of reliability, but a known actor really hits home with me (Kyra Sedgwick, June 10–16—nice!).
I would have appreciated someone telling me that I may go on 100 auditions before I get a callback. I was lucky; I learned early on (thanks, Berg!) that if a CD doesn't like me, it's not me that they don't like; it's me in that role.
Gregory David Danler
I'm Gregory David Danler, and I'm an L.A. transplant. (The first step is admitting that you have a problem!) I am ending my first year in L.A., and although I'm loving it, there are a few things that I wish I had known before I moved here.
One important point is to realize exactly how inexperienced and naive you really are. Regardless of the amount of training or success you may have had in the Midwest or elsewhere, Hollywood is not the same. Each production I've been on, I've learned something new about how they operate and what they expect from each player, whether actor or crew. You've got to be open and go with the flow. If you watch and listen, you'll learn what gets on whose nerves and then you'll be able to avoid the mistakes of others.
Some of the best advice that I was lucky enough to receive came only a week after I had moved here. I was standing in line at the post office when I noticed a very famous individual standing in front of me (Debra Wilson from "MADtv," if I'm allowed to say, who, by the way, happens to be one of the nicest people you could ever hope to meet). Normally, I would not approach or say anything to a celebrity in public, out of respect for their space, but standing in this long line, a conversation sparked and we began to chat. A few minutes in, we started talking about how I had just moved here.
After she welcomed me to California, I asked her if she had any advice for a writer-actor who gave up his career as a general manager of a successful restaurant to move out here and pursue his dreams during the highest unemployment levels in recent history. It was then that she said something that has stuck with me throughout my strenuous pursuit: "If this is what you love, then don't give yourself a time limit. By pursuing your dreams, you'll always feel successful, but if you give yourself a time limit to find success, then you'll only set yourself up to fail."
The final advice I would offer is to not be afraid to put in your dues. Everyone dreams of overnight success, but in truth there are many days of struggle before that night comes. Don't give up, though. After taking background roles and crew positions, I am now landing lead roles and am happy with the path I have chosen.
Success is out there to be found, but the length we must search is uniquely different for each individual, so enjoy the pursuit and be glad that at least you get to do what you love!
Virginia Kingston
Before embarking on the road to Tinseltown, I hate to admit, some naive part of me believed that Hollywood was a wild place where anything could happen and there was such a thing as an overnight success. Thankfully, I think very differently now. I certainly have not "figured out" Hollywood, but I certainly have learned some things that I wish some little bird had imparted to me before I left my little nest.
First, there are no seasons here, and the days, months, and years literally evaporate out the window into some magical palm tree. Time is an extremely valuable commodity, so you must understand exactly why you want to be here. Once you know the "why," you must figure out the "how." Draw up a business plan or road map. Obviously, there will be failure and disappointment along the way, but at least having a plan lends focus and momentum to your actions. It also makes the plethora of paths less overwhelming.
At home I know many actor-writer-director-model-musician-producer types. This is perfectly acceptable in a smaller market but less acceptable in Hollywood, where the competition is fierce. Here it is about finding your niche and promoting it with unabashed ferocity. Specificity is king. I was always afraid of pigeonholing myself, and now I realize that the pigeons here live in luxury homes nestled in the Hollywood Hills. Hollywood is not about depth, and the sooner you realize that and use it to your advantage, the better. Casting directors don't have time to see all the amazing characters that you can play. They want to see what you look like and if you could be Second Victim From the Wrong Side of the Tracks. Make the job easier for those on the other side of the hiring table and fill in the blanks the minute you walk in the door. The sooner you step away from being all things to all people, the better (at least when you're starting out).
Hollywood is the heart of show business, so if you refuse to look at your acting career as anything other than art, then you are better off staying in your hometown doing community theater. If you don't know how to run a small business, then learn the skills. You must become a sponge and absorb information in many different areas, like accounting and marketing and media. Sign up for the Actors' Network, which is a cosmos of solid and relevant information on the business of acting. Every day, you must devote the hours you can to your small business. Also, make sure that each task you complete is in alignment with your ultimate goals, in order to avoid lost energy and unfocused activity. Keep track of your progress, and if there is a continual lack of results, go back to the drawing board and change tactics.
Everyone says "Network!" and they say that for a reason. At the end of the day, this business is like any other. It boils down to human relationships, and the more you have, the better. Talk to as many people as you can, because in some way you will learn something from everyone, whether it's exactly what not to do or the opposite. So, in addition to being an actor, you must also morph into a spy/journalist/secret agent and be open to all information yet remain critical and sift through everything you read and hear.
Be ready! With the whole business side of your career taking up time, it is easy to forget about your product. That is you the actor. Find reputable acting teachers who are working actors themselves. This means they practice what they preach and love what they do. Keep honing your skills, so that your confidence in your abilities doesn't waver. When Soderbergh phones, you will be ready.
In terms of getting around, you must have a car. It doesn't need to be fancy—heck, my first one cost me $900 and I bought it from the side of the road. A GPS is also a worthwhile investment. Give yourself some time to ease into the city's geography and the pace of life. Also, be extra-vigilant when reading street signs about parking, to avoid unnecessary expenses.
The whole "hurry up and wait" of moviemaking also applies to your acting business. The trick is to use the waiting time to be proactive and productive while maintaining a positive outlook. At every signpost and pit stop on the road, make sure that your business is heading in the right direction. If it isn't, do not be afraid to change gears or take a different highway!