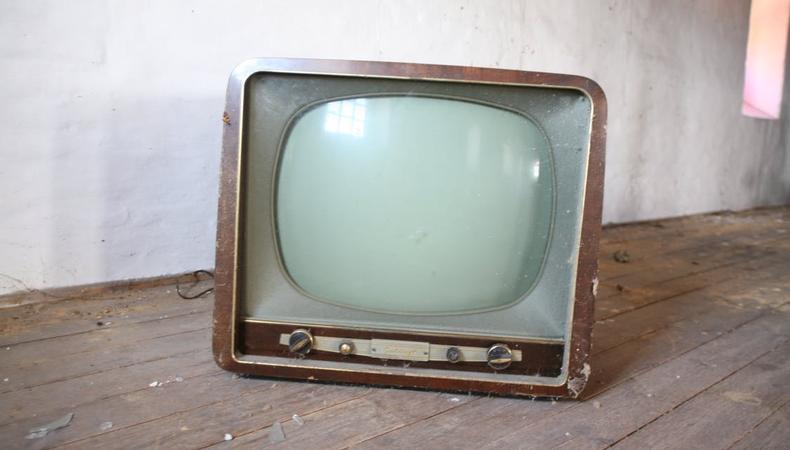 Oftentimes actors think the hardest part of landing a television gig is the audition process. However, according to a number of industry and Backstage Experts, booking the job is just one variable of the equation. And in fact, the real work begins when you step onto the set; here's what you need to know before your first day acting for TV.
Find the "rhythm" of your scripts.
"What then is an actor's job in an audition for an episodic drama? Some of the best advice comes from Aaron Sorkin and Martin Sheen in an early episode of 'The West Wing.' One minute into this clip, Aaron Sorkin (evoking Hamlet) wrote, 'Words! Words! Words when spoken out loud for the sake of performance are music. They have rhythm and pitch and timbre and volume. These are the properties of music. And music has the ability to find us, and move us, and lift us up in ways that literal meaning can't. Do you see?' I can't say it better.
"But what if you're auditioning for a comedy? Almost all television is writer-driven and if you're auditioning for shows like 'Blackish' or 'Superior Doughnuts.' it's best you stick to the script unless you're instructed otherwise. Single camera comedies have a little room for ad libbing, but only if you're a better writer than the person who booked that staff-writing job." —Rob Adler, on-set coach, actor, director, teacher, and Backstage Expert
Time is money in television (literally).
"A TV set can move fast. Budgets, daylight, the lead actor's contract that states he be shot out by 2 p.m. every day, etc., are all reasons they need to get their shots quickly. No one has time for you to not know your lines or need five takes to warm up. You better show up ready to rock even though you may not have had a rehearsal. So TV acting assumes you're working on your craft before you show up to set so you're limbered up and ready to go. Oddly, the speed that a TV set moves is also the reason why you may wait in your trailer for five hours. Because they need to make sure that you're all ready to go as soon as they need you, they may call you to set early just to have you there. Either way, you have to be ready at a moment's notice to knock it out of the park first time." —Risa Bramon Garcia, director, casting director, co-owner of the BGB Studio, and Backstage Expert, and Steve Braun, L.A.-based acting coach, actor, co-owner of the BGB studio, and Backstage Expert
Don't overdo it.
"Do what you did in the callback. You were hired because of what you did at the audition for the director and producers. Don't change anything! As Harold Guskin said, 'Don't make a meal out of a snack.' Don't suddenly give your character a weird backstory about their creepy doll collection when your line is 'More water, sir?' The director has too much to worry about during filming to be concerned with your character's motivation and why you are suddenly changing your line delivery. Time is money, and when the producers and show runners need to get through so many pages of material each day, every delay counts." —Matt Newton, acting coach and Backstage Expert
But do properly develop your character.
"Ask yourself how you can tell the story more clearly and if there is perhaps a small prop that will help you. This is a directing note I learned from Seth Barrish of the Barrow Group. If you're a cop, maybe you're drinking a cup of coffee, if you're a FBI agent, maybe you're checking your phone for classified information, or perhaps you're about to light a cigarette as a hit man, depending if it is network or not. (There's no smoking on ABC, CBS and NBC.) Always ask the director if you can use it, but on every set that I have ever been on, when I have asked, they have never told me no and have appreciated that I was trying to contribute. If it is subtle and helps add to the story, they will mostly likely say yes." —Douglas Taurel, actor-producer and Backstage Expert
If coming into an existing series, give yourself an episodic crash-course.
"Rather than attempting to watch a series you've missed from the very beginning, try starting with the second or third season when the show is likely steadier on its feet than in the first season. Commit to watching at least six consecutive seasons. Try the last three episodes of season two and the first three or four of the next season. Don't worry about getting caught up on the story and plot—you're really watching for the acting.
"It's often too overwhelming to try to watch a series from the very start, especially if it's been on for a few years. Frankly, I rarely get hooked on a show watching it from the very beginning. At least this way you'll get the gist of what you need to feed your read and maybe even find a new fave. The objective here is to improve your frame of reference. You can't play what you don't know." —Kate McClanaghan, casting director, producer, founder of Big House Casting & Audio, and Backstage Expert

Stick to the script, but there's room between the lines.
"To follow the TV writer notes to the letter, is to act by numbers—to act in a pre-ordained sequence, to conform. You did not become an actor to be a conformist! In film and TV auditions, we look for the actor who has a new approach to the character. We are drawn to the actor who finds a new rhythm for the dialogue, and many times the magical moments arrive when the character is not speaking." —Greg Apps, Australia-based casting director and Backstage Expert
Early is on time on television sets.
"If you are a guest star, co-star, or even series regular, there's nothing more irritating to the crew, director, producers, and fellow actors than an actor who's late. Time is money! Besides, it's just rude and inconsiderate to make people wait on you. Make sure you arrive about 10-30 minutes prior to your call. This way you can chill out and relax before you get ushered onto set. If you're on time, you're late." —Carla Renata, blogging/branding expert and Backstage Expert
Rehearsals in TV have a different purpose than they do in theater.
"In rehearsals always make sure that you have a pencil with you to write down all the notes given by the director. Write them into your script and hit your mark. Unlike in theater, TV rehearsals aren't really for the actor—they are mainly for camera and lighting, and for the producers and writers to see if the story works." —Jeneffa Soldatic, international acting coach and Backstage Expert
Ready? Check out Backstage's TV audition listings!