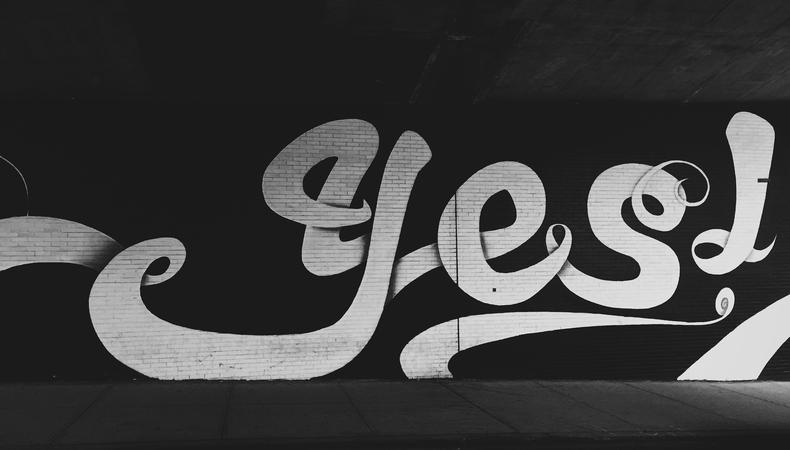 As actors, we are always facing interesting and varied creative opportunities. We audition for project after project, meet tons of people, and find creativity around every corner. Sometimes, the biggest challenge isn't actually booking the job—it's figuring out if an opportunity is worthy of our time, talent, and energy.
Your time is precious. Your creative energy is also precious. As an actor, you are also an entrepreneur and the CEO of your own business so it's important that you invest your resources (money, time, energy) wisely. As such, here are some tips on how to decide when something is worth saying yes to:
1. Trust your instincts.
Above all, your gut instinct is the most important thing to trust. While it's great to get advice and wisdom from your mentors and teachers, your instincts should be first and foremost. If you have an uncomfortable feeling about a project, trust that instinct. Don't be afraid to ask questions before you take a job. Make sure you're receiving a legitimate offer for a legitimate project.
I've also found that a disorganized audition process usually equals a disorganized company or project. When you audition, it's not all about someone else choosing you for the role. You must choose the director/producers/creatives as people you want to work with. You have power. Sometimes saying no to something you feel isn't a good fit is the most powerful thing you can do! This can create space for another project that will be more fulfilling.
For example, I was once offered the opportunity to go on tour as a dancer with actor/comedian Red Buttons. Although the money was good, my instincts told me the project wasn't a good fit. I turned down the job and soon after, I was cast as a dancer in the MGM movie musical "Pennies from Heaven" with Steve Martin. During the filming, I booked a national TV commercial, too.
This is just one personal example of a time in my life in which I turned down something that felt like the wrong fit in order to create space for something better! I'm sure you can think of similar examples from your own life.
READ: Why Acting Is so Much More Than It Appears to Be
2. Ask yourself if the job lead to other, even more fulfilling opportunities.
As the CEO of your own business, you always have to think about the long game. If you aren't feeling 100 percent about a project, research the players involved. Sometimes it's not about the project right in front of you but the next project, or the one after that. It takes a lifetime to build a career in entertainment. Do your research and check in with your instincts. If you feel the current project could lead to more opportunities, consider saying yes.
For example, sometimes casting directors and directors who work in film and television will do work on theater passion projects. Sometimes feature directors will do experimental shorts. Know who you're working with and make the best decision for your career by looking a few steps ahead.
3. Figure out if you're being well-compensated.
Presented with an opportunity that doesn't feel creatively or artistically fulfilling, but is well-paid? This might sound obvious, but money is always nice. I know that many actors, for example, aren't interested in doing commercials because they feel commercials are not creatively challenging. But the money you earn making a commercial could go towards the creation of your very own film or to a trip to New York or L.A. Say yes to the dollars and save them! Often, money equals creative freedom.
4. Consider if you'll have fun.
As creative people, we need balance in our lives, which means it's ok to say yes to a project even if it's not well-paid if you think you'll have fun doing it. When we're having fun, our energy is contagious. We connect. We build relationships. We find new people to collaborate with. If you are financially able and a project comes your way that offers a lower compensation than what you'are used to but is going to be so much fun that you feel called to do it, consider saying yes!
If you answered yes to all of the questions above, do it. If you answered yes to two of the three, the project may be for you. If you only said yes to one, check in with your gut again. In fact, always come back to your instincts.
You know what's best for you. Remember that your time and talents are valuable, and it's up to you to invest your energies wisely.
Get all of your acting questions answered by peers and experts on the Backstage Community forums!
The views expressed in this article are solely that of the individual(s) providing them,
and do not necessarily reflect the opinions of Backstage or its staff.