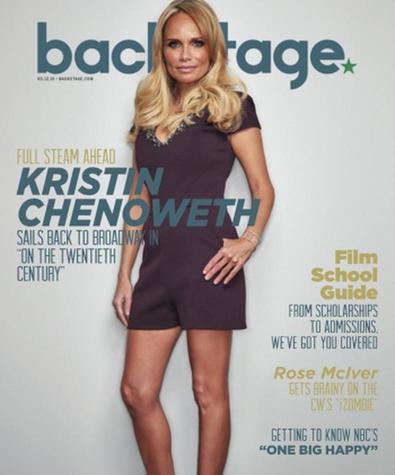 The Langworthy Lounge is blissfully quiet when Kristin Chenoweth emerges, grinning widely, from the elevator. For her, the room's hush is a welcome contrast after an afternoon preview of "On the Twentieth Century" in the American Airlines Theatre below. "I'm so tired," she says, although she doesn't look it; two rambunctious hours of musical comedy has her buzzing contentedly, like she's still coming down from the high of bringing an audience to its feet. The Roundabout Theatre revival of Betty Comden and Adolph Green's 1978 hit is so spectacularly over-the-top, and so demanding of its star, that Chenoweth spends practically every offstage moment in meditative silence.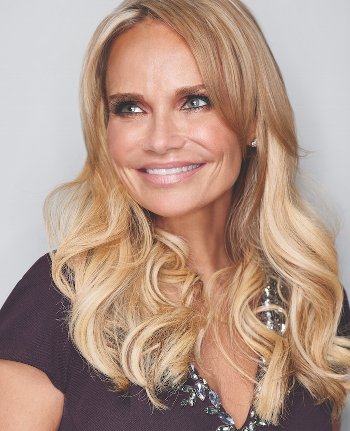 "I mean, I'm living like a nun. Starting at 8 o'clock I'm going to be in a coma," she jokes. "I hope I still have friends when this is over."
Chenoweth's seventh Broadway outing is the latest in a succession of triumphs. The Broken Arrow, Okla., native earned a Tony Award in 1999 as 5-year-old Sally Brown in "You're a Good Man, Charlie Brown," an Emmy a decade later for the zippy Olive Snook in "Pushing Daisies," and has performed solo in sold-out venues across the globe. Last fall's career-spanning concert, "Kristin Chenoweth: Coming Home," released as a live album and PBS special, includes everything from country to roof-raising gospel to a multilingual version of "Popular," her signature song from "Wicked."
When asked about the proverbial dream role, however, she responds, "I think I might be doing it now." Written by Comden and Green with music by Cy Coleman, "On the Twentieth Century" combines madcap farce and '30s glamour, two genres in which Chenoweth thrives. The screwball operetta unravels on the titular train from Chicago to New York, following a down-on-his-luck theater producer who must convince Hollywood starlet Lily Garland, an old flame and protégée, to headline his next play.
The first time Chenoweth heard about Lily was from Comden and Green themselves. After meeting the songwriting duo during the recording of her first album, "Let Yourself Go," they mentioned a role originally written for Madeline Kahn that would be perfect for her. "[They said] it takes a specific person, a specific crazy, I don't know, to play the part. 'You must do it one day!' I just took that and remembered it."
So when Scott Ellis, Roundabout's associate artistic director, approached Chenoweth to do a reading of "On the Twentieth Century," it seemed like fate.
"We did the reading and I knew," says Chenoweth. "Very rarely do parts come along where you go, I know that that's my part." She remembers a similar experience upon reading the short-lived television dramedy "GCB," and thinking that if she saw anybody else in the role, she'd kill them. "If you go home and obsess about something, you're supposed to do it."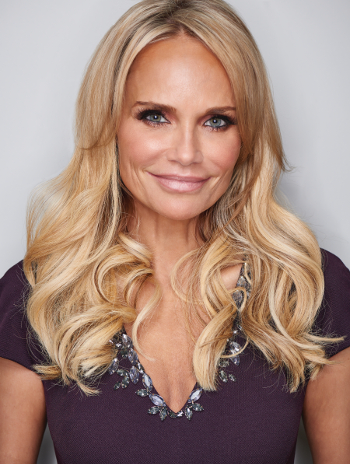 Watching Chenoweth play Lily Garland, it's hard to imagine anyone who could match her level of unabashed gusto. Her petite frame somehow dwarfs her cast mates as she whizzes from impish to romantic to flamboyant fury. A particularly extravagant musical number finds Chenoweth in a gaudy tutu, brandishing a baguette like a sword, beaming. "Ha, ha!" she quips. "I hit you with my bread!" The audience erupts, entirely at her mercy.
Despite portraying four characters in Broadway's "The Apple Tree" and tackling the formidable Cunégonde in "Candide," Chenoweth admits Lily Garland is her most challenging role. "I haven't had to dance like this in a while," she points out. "I've had some injuries in the past and I'm still dealing with them." Not only must she navigate her character's flightiness with the utmost precision—"Everything is on the breath!"—she also plays, in flashback, Mildred Plotka, the gruff piano accompanist from the Bronx who becomes Lily. "To be honest with you, I have a certain person I know who sounds like her...she has no idea," Chenoweth says.
To maintain that level of stamina requires intense physical and vocal warm-ups. Professional triple threats are marathoners, not sprinters. "If you want to be really good and you want longevity, train and work out. Even if I'm doing a TV show or something completely different, I'm singing every day." It's a philosophy she inherited from her favorite performers, who run the gamut from Barbara Cook to Bernadette Peters.
"I look at those women and think, The reason they still have their careers is because they take care of themselves.... Judy Garland was 4-foot-11. I don't know why I feel I relate to her—maybe it's not just size. But she was at it for a long time and went through a lot of ups and downs."
Modeling her work on such a diverse group of idols is perhaps what makes Chenoweth such an uncommon artist. Few other divas have crossed over and excelled in so many genres. She's Julie Andrews, if Andrews had dabbled in country music; Carol Burnett with the vocal cords of a coloratura. One could just as easily name her Dolly Parton's natural heir as Barbra Streisand's.
"I don't know how to do anything else," she says, shrugging. "I'm terrible at math. I should probably never drive; I'm a speed demon. There are so many things I can't do. I want to die onstage."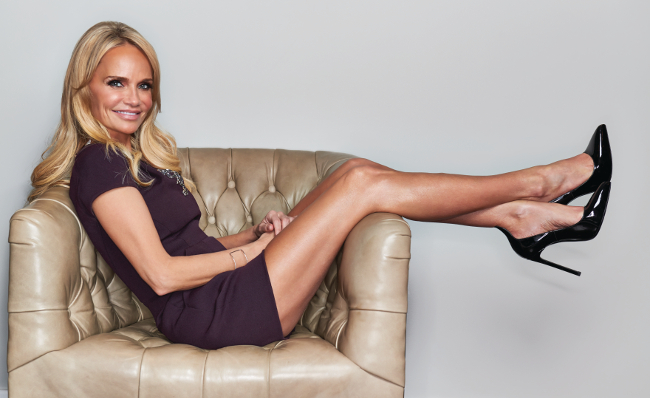 ---
Just Here for Fun
For aspiring actors who move to New York for fame and glory, Chenoweth's big break is the stuff of legend.
"I was going to go to the Academy of Vocal Arts in Philadelphia, one of the top conservatories in our country for opera," Chenoweth remembers. Two weeks before the program started, however, she visited the Big Apple with a friend to get a taste of real-world auditioning. "We went to an audition, and I was not a member of the union so I had to stay outside," she says, as Equity actors were seen first. After nearly a full day of waiting, she was finally called in.
"I read the scene, I learned the dance, I sang several songs. They asked me who I was, and I said, 'I'm just here for fun.' And that's how it happened for me. And that, I now know, is very abnormal."
The show, "Animal Crackers," would be premiering at the Paper Mill Playhouse in New Jersey, so Chenoweth was faced with a rather big decision: forgo the Academy—and a full scholarship—or turn down the part and become an opera singer? It had always been about the voice growing up in Broken Arrow, Okla., from singing gospel in church to performing in regional musicals to a master's degree in opera performance. "But I was always an actor first," she says, "so that's kind of how I made my decision.
"I didn't have an agent," she adds. "My dad negotiated my contract. I gave my home number! I didn't even have a place to stay. At the time I remember thinking, I'm making $500 a week—I'm rich, I'm rich!"
Looking back, Chenoweth's advice to those with their sights set on Broadway or beyond comes down to passion: "If you can see yourself doing anything else and being happy, by all means, go and do it. But if you cannot, if you cannot see yourself doing anything else, then you should go for it and not let anybody tell you no."
Inspired by this post? Check out our theater audition listings!