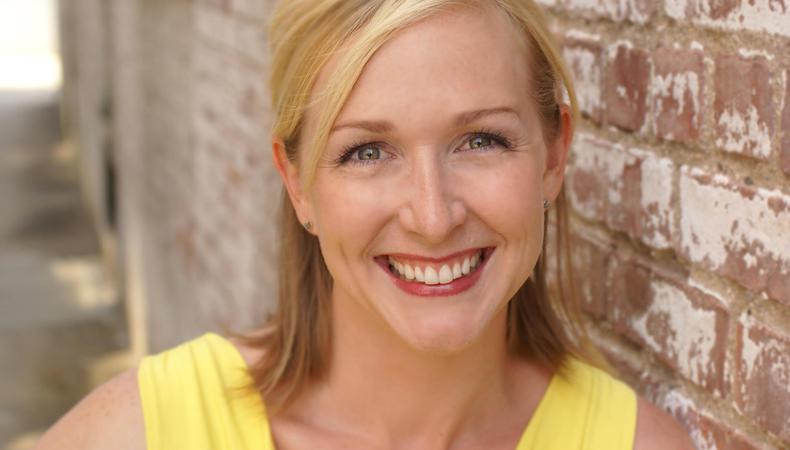 Kristin Stewart is company manager for the Broadway revival of "Spring Awakening." But staying home in New York City is a big change for Stewart after 11 years of managing companies far and wide, from Singapore to the Ozarks, bringing theater to all corners of the globe. "It's a catchall job," Stewart says.
What is a company manager?
It is a combination of an accountant meets a mom meets a nurse meets a boss figure for those who are directly working on the production day-to-day. I manage everything that happens the minute you hit that stage door and outside of it: bills, payroll, doctor's appointments for workers' comp. Marketing and press are arranging things with the company and that goes through me, so elements beyond the actual show, too.
How did you get this job?
There are a few different routes to becoming a company manager. I started out as a performer. I went to school for musical theater at Illinois Wesleyan University. I had success on the tour circuit in musical theater, but I became a little more interested in this aspect when a producer-mentor suggested I give it a try. So I started as a manager for the company I'd started out touring with. I traveled the U.S. and a fair amount internationally. I had just gotten back from "Beauty and the Beast" International, and less than 24 hours back, I got this opportunity.
Is it weird to be home all the time?
It's wonderful; it's what I've been looking forward to for a very long time. I'm so busy. I'm not on my couch very much. But after 11 years on the road, it's great to go back to the pillow that I chose and I know where to get the yogurt I want. And to see friends I haven't seen in a long time and to have my family know where I am at all times!
What do you think your mentor saw in you?
That's hard to answer. I would fear to guess exactly what, but if I had to answer I would say as a performer I was fairly outspoken, so if I saw frustration, I would speak out about it. Drawing attention to something and being a part of the solution and finding a way to make something work is what I am interested in. My company manager at the time must have passed that along to my producers.
What advice would you give someone looking to become a company manager?
What I will say is, if theater is your home, if those are your people and that is where your heart is, there is a position somewhere in there for you, whether it's in production or press or marketing. Don't stop until you find that spot.
Like this post? Check out more of our Inside Jobs!