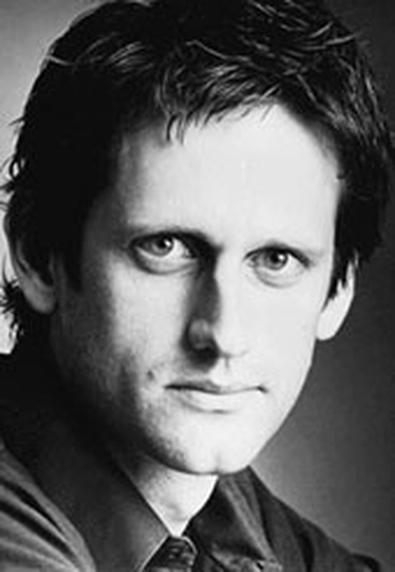 Even though actor Kristopher Kling signed with an agent shortly after graduating from the Guildhall School of Music & Drama in London, he adamantly refused to sit around waiting for the phone to ring. "That's why I subscribed to Back Stage," says Kling, "to be more proactive."
To his delight, the phone rang three days after he uploaded his picture and résumé to BackStage.com's database. Mitch Polin, director of Mustard, a reimagining of Ibsen's A Doll's House, thought Kling would be right for his production.
"We were looking for someone who had some semblance of experience in nonnaturalistic theatre," says Polin, "and we were looking for a very specific person with a very specific look, and he ended up being great."
More than just a subtle revision of Ibsen's canonical play, Mustard employs an onstage rock band and incorporates sources such as Our Town, Faust, and The Master and Margarita to visualize the growing tension in the household of Nora and Torvald Helmer.
"It's labeled as a renegade version of A Doll's House. It's just a very strange version," says Kling. "The director's idea was basically to make a theatrical collage."
In another radical move, Polin duplicated his protagonists: Kling played one of two Torvalds opposite two Noras. "I thought that worked really well," says Kling. "It was like using two different aspects of the same relationship: one more bitter and insensitive and one thoughtful and hanging on to the possibilities of what could be."
Polin says that Kling's willingness to embrace unconventional concepts and contribute his own personality, history, and ideas to the play added to the final product. "When you're working with someone new," the director says, "there's a period of getting to know somebody, and we went through that transition very quickly and very successfully so that we could collaborate on the project. We made some very interesting choices, and, hopefully, successful choices."
As Mustard ended its run, Kling went back to pounding the pavement in search of his next job. After responding to a notice in the Union/Nonunion Stage section of the May 11 issue of Back Stage East, he was cast in ShakespeareNYC's production of Coriolanus. The play, which opened June 14, began rehearsing one week after Mustard closed.
"It's going well," says Kling, "I mean it's early, but, hopefully, it will be a good show. The director's really enthusiastic and passionate, really knowledgeable about the work."
Kling's only advice to young actors is "Do what you can to be proactive." They're words of wisdom from an actor who proves that banging down opportunity's door gets better results than waiting for someone to knock.
-- Ben Sher