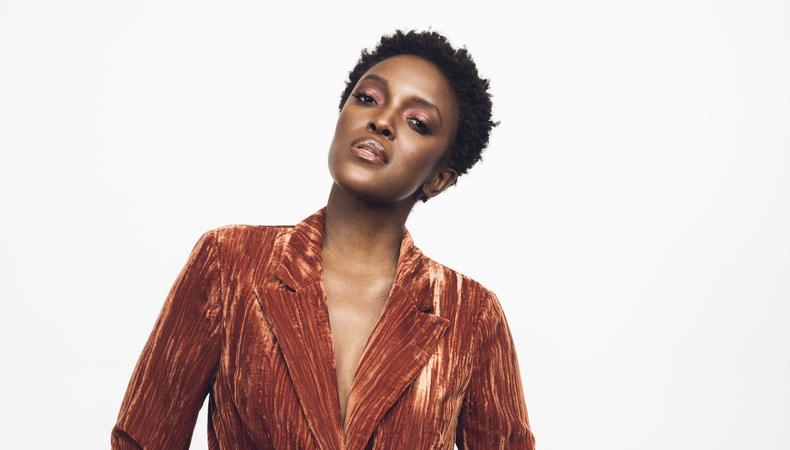 The following Career Dispatches essay was written by Krys Marshall, currently starring on the new Apple TV+ series "For All Mankind."
I am one of the lucky few actors in all of Hollywood who can confidently say; I HAVE AMAZING REPS! My relationship with them is based on mutual admiration and respect. We talk on the phone throughout the week, keeping in contact about new opportunities, sharing feedback on past auditions, and discussing future projects I've heard about that interest me. Our exchanges feel easy, fluid, and relaxed. They believe in me, they listen to me, and they even send flowers to my trailer on my first day on-set.
But for years I didn't have that. For years, I worked with reps who wouldn't take my calls, who blew off my email, and when they couldn't get me auditions, only professed "it's slow." Any question I had was an annoyance, any concern I had was ridiculous; I often felt like I was a burden, a nuisance, and that my very existence was part of the problem.
Early on, I had a manager that insisted I do headshots with his recommended photographer, only to later discover that he was getting a kickback from the referrals. I had a manager who was emotionally abusive and once publicly reprimanded me on Twitter to his more than 10 thousand followers when I disobeyed one of his ridiculous rules. He'd chastise me anytime I "booked out" for family vacations or weddings, and every exchange was laced with the underlying subtext that "actors are idiots."
This same manager once confirmed me for an audition for a low-budget film, where the breakdown cautioned: "Actor must be comfortable with full frontal nudity and simulated sex." When I expressed to him that I'd like to pass on the project, he berated me over the phone about being "childish, immature, and undedicated," adding that if I ever wanted to make it, I'd need to be willing to "go there." He rattled off a list of actresses who'd worked in "Blue" movies, that had gone on to be huge successes and he ultimately refused to cancel the appointment. I refused to attend, but despite all of that, I stayed with him.
The list goes on of crooks and charlatans I've come across. And sadly, I accepted their mistreatment because I didn't think I had a choice.
And THIS is the part of the equation that truly breaks my heart, the part where I wish I could hop in my time machine, grab younger me by the shoulders and say, "YOU DESERVE BETTER."
So often as actors are starting out, we are told we're "not special," "not a name," and that we're lucky to even be in the room. Each day we attend auditions with a room full of actors who look just like us, so of course it's easy to feel like you're dime-a-dozen. In those environments, it takes fortitude beyond belief to maintain any sense of confidence and self-worth.
But I'm taking this moment to remind any new actors that just because you're not a "name" or you don't have a long list of credits, doesn't mean you deserve to be ignored or mistreated. It's OK to fire people! Yes, you read that correctly, FIRE PEOPLE. I don't care how powerful they may seem, how difficult it will be to replace them, or how frightening it feels to "go at it alone." The idea that it's better to have someone bad, than have no one at all is factually untrue. And if your reps aren't treating you with kindness and respect then you have to let them go.
Step out on faith, trust that you will find your people, know that your hard work and dedication will see you through. You deserve to see your dreams come true. And at the very least, you deserve flowers.
What advice would you tell YOUR younger self? Get more Career Dispatches right here!