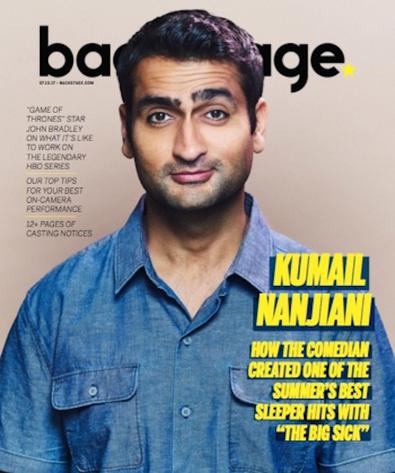 Kumail Nanjiani's writing process sounds more painful than just putting pen to paper. He equates his autobiographical style to an "exorcism" in which he "cannibalizes" his life in the name of comedy. But it works! Whether detailing his porn-viewing habits as a teen or failed attempts at impressing the cool kids at school, there's no mistaking the amount of heart that goes into Nanjiani's signature standup sets about his experience as a first-generation Pakistani-American.
The personal seeps into his roles on a number of projects as well, including HBO's "Silicon Valley," where he plays software engineer and affable nerd Dinesh (he "is close enough to how I was at a certain point in my life that I could connect to it"), and his big-screen, writer-star breakout, "The Big Sick," in which he plays himself as an early-career comedian in Chicago.
"I now try and put myself into all these things," Nanjiani says, admitting that he wasn't always so forthcoming in his work. Sitting in the cushy Bar Room at the Beekman Hotel in Lower Manhattan, he declines a drink and instead sips his Starbucks snuck in from down the street. "The first six years of standup were pretty nonpersonal, pretty observational, pretty external," he says. "I wasn't talking about myself at all." Instead, Nanjiani turned to musings on things like a new drug cocktail called "cheese," a hilarious 2008 routine you can find on YouTube (and one that makes an encore appearance in "The Big Sick").
Then he met Emily V. Gordon, the woman who changed it all.
Gordon's flirtatious heckling at a gig led to a postshow drink and a budding romance, which was quickly halted by an illness that forced doctors to put her into a medically induced coma. When she awoke to Nanjiani still by her side, now with her parents, the rest, as they say, was history. "The Big Sick" tells their unlikely story.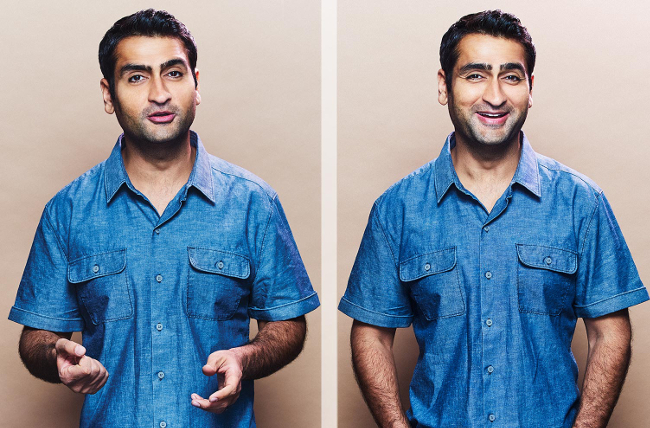 "If you look back to before the stuff that happens in the movie, none of my standup was personal. Right after that, it was all personal. Right after that, I wrote a one-man show ['Unpronounceable']. Right after that, we got married, we both quit our jobs, we moved to New York," Nanjiani recalls. "You don't think [in the moment], like, Oh, she almost died, so life is fleeting and we have to live life to the fullest! But clearly, within three months we'd completely changed our lives. That may be the event that made me want to be more personal onstage."
"The Big Sick" began when Judd Apatow asked Nanjiani for movie ideas after they met at South by Southwest in 2013. Among his pitches was the story of his relationship with Gordon before, during, and after her coma. "[Judd] was like, 'I like that. Nobody has a story like that,' " Nanjiani recalls. So he got to writing, with Apatow attached as producer.
Gordon later came on to co-write the script. "I was giving him so many notes that eventually we decided we should write it together," she tells Backstage later by phone. The therapist-turned-comedy writer wasn't initially as "gung ho" as her husband about putting their personal life on display, but she "slowly realized that this could be a really good thing for us to do and a really good story for us to tell other people."
They then tapped Nanjiani's friend and collaborator Michael Showalter to direct (his "Michael & Michael Have Issues" with Michael Ian Black on Comedy Central marked Nanjiani's first TV writing and acting gig in 2009) and cast Zoe Kazan to play Gordon, Ray Romano and Holly Hunter to play her parents, and Bollywood star Anupam Kher to play his father.
Since opening on limited screens in June, the film has been the subject of some of the summer's most glowing reviews—a relief, since anything less would be "like a rejection of your entire life," Nanjiani jokes. Beautifully charting the couple's relationship—from meet-cute to romance to coma to future in-law bonding and stuffed giraffe–giving (plus a few fictionalized narrative twists)—"The Big Sick" is not your everyday romantic comedy, but it's proven to have something for everyone.
That's the key, Nanjiani says, to writing autobiographically for a wider audience: You have to be specific while also picking out nuggets of universality.
"As long as you're writing about stuff that is interesting to you, you have to trust that it's going to be interesting to the audience. You can't predict what people are going to relate to. All you can do is try to articulate your own life and your own issues in the clearest way you can, and trust that we're all similar enough that people will find something to connect to," he says.
Gordon has her own methods for writing autobiographically, as well. In an occupational trick come full circle, she notes that her days as a therapist benefit her creative work.
"We were always taught [that] when you're sitting and connecting with a client, you don't have that same life experience that client does, and you never will. But you try to find those common undercurrents of emotion," she says. "I've taken that approach with writing, too. It's not about the specific story, [but] you've been in a situation where you felt this level of embarrassment before, this level of heartbreak. That's what we all connect to."
Don't be shy, either, about asking larger questions in your work. Writers don't have to have it all figured out. If you're asking the "big questions," these are likely doubts and queries everyone has, and it's through the not knowing that a shared emotional language is created. In "The Big Sick," for instance, Nanjiani grapples with his Muslim upbringing. No matter one's religion, you'd be hard-pressed to find an adult American who hasn't questioned their faith.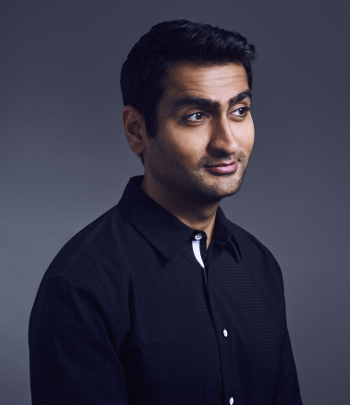 "You have to try and tackle the stuff that bothers you," Nanjiani says. "That's what I learned from Judd. We were writing a lot of versions of the script, and he was like, 'Why is there no religion stuff in it?' And I [said], 'I don't know what to say about religion.' And he's like, 'Just say that! Say that you don't know.' Articulate those questions. That's really all you need to do."
Focusing on audiences' commonalities enhances the success of a film like "The Big Sick," which finds itself premiering in inherently politicized times. While some may take its three-dimensional representation of Muslim Americans for an "agenda," Nanjiani says he was first and foremost concerned with finding the unifying truths of all its characters, regardless of where they're from or whom they pray to.
"We really didn't intend it to be any kind of 'social message' film or 'political stance' film—in fact, we actively tried to not have it be that," Nanjiani says. "[Portraying] all these characters as real, complicated people was always the goal, [but] because of the current political climate, just portraying certain people as human beings is like a political statement. We didn't want to do that because we thought that it would contribute to society in any way; we just did it because we thought it'd make a good movie."
Aspiring writers, he believes, should approach their work with similar intent.
"We're in a world where people try and divide themselves from other people, and [we] really have so much more in common than [not]. We're ultimately just kind of looking for food and love and meaning and understanding and community," he says. "So if you can articulate your experience in a real way, the audience will find you."
Ready to star in a feature film? Check out Backstage's film audition listings!