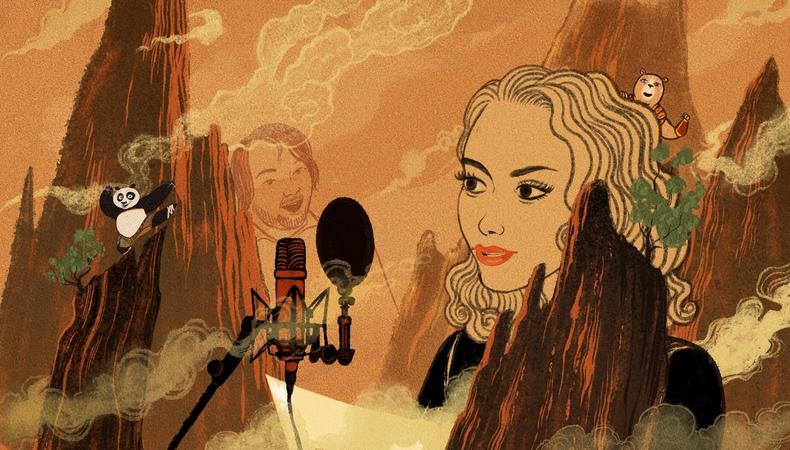 The latest iteration of "Kung Fu Panda" features many of the franchise's beloved characters—and the familiar actors who voice them. But Netflix's "Kung Fu Panda: The Dragon Knight" also welcomes a newcomer to the series: singer-songwriter Rita Ora as Wandering Blade, a no-nonsense English knight who is, of course, a bear. Casting director Ania O'Hare tells us all about finding the right actor for the role and what she looks for in voice talent.
How much of casting animated projects involves pursuing A-list actors versus finding new talent?
It's very much a mix. For us, especially for larger guest or recurring roles, we're open to both. But at the end of the day, for me in particular, I'm going to hire whoever's right for the role—whoever is going to find the comedy, whoever is going to really nail it for us. That's always been my priority.
When you're asked to find a voice for a warrior character who is a bear or a monkey, how do you approach that?
[Wandering Blade] is quite large—the design is large. You have to take that into account when you are casting someone. We asked people to do their natural accent. We knew that we didn't want someone doing a [character] voice—we wanted them to [use] their natural speaking voice. And we were just looking for someone to find the comedic moments. When we do this, we make calls to all the reps. One of the calls [we got] was essentially: "Hey, Rita Ora is really interested in getting into this."
Do you always know what a character is going to look like before you cast a voice actor?
Most of the time, yes. I often ask that we don't start casting until we have it. There are specific situations when they say they'll create the design from what we cast; but I think those two pieces are so imperative to work together to make the audience feel as though the vocal [performance] is right.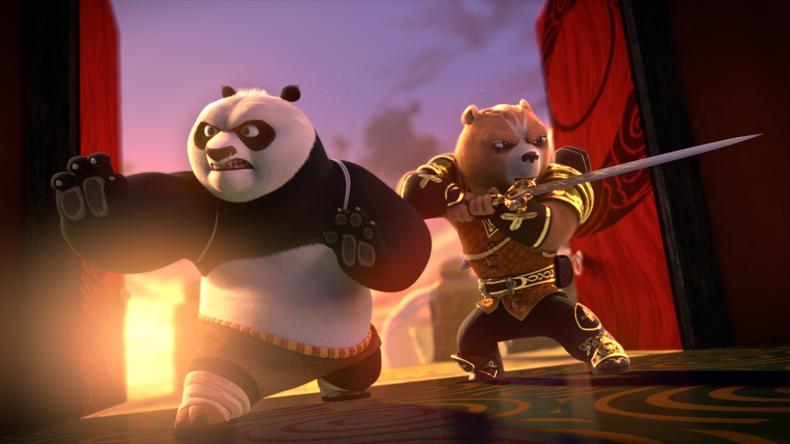 Courtesy Netflix
What made Rita Ora the ideal voice for Wandering Blade?
She has this fantastic, unique vocal, which is one of the things I always look for. The thing I really liked was that she stepped away from the stereotypical voice that you would expect from this character. You see this character and you would expect someone from "Game of Thrones," but I really wanted to go in a different direction—with someone more feminine, but really strong. And Rita, for us, is that.
What should actors who are used to doing on-camera work bear in mind when auditioning for animated projects?
Without the physical acting we get to see onscreen, emotions have to be broader. It can feel uncomfortable, but it's also the fun of animation. Go big!
Where do you look for new voice talent for animated projects?
Mainly, we get new talent through the agents. We listen to every audio sample sent to our office. We look for talent where we see potential and work with them. Over time, they understand what we are looking for and usually start booking. We also keep an eye on comedians and attend comedy festivals like Just for Laughs and local improv shows. We also watch TikTok and have found some great people to start working with there.
What is the hardest voice role you've ever had to cast?
Clover from [the "Madagascar" spinoff series] "All Hail King Julien." I listened to almost 900 actresses for the role. We were struggling to find someone who could fit into an established group of actors who had been playing their characters for a long time and had brilliant comedic instincts. It did make that moment [when we found someone] incredibly satisfying. India de Beaufort nailed the role.
This story originally appeared in the July 14 issue of Backstage Magazine.