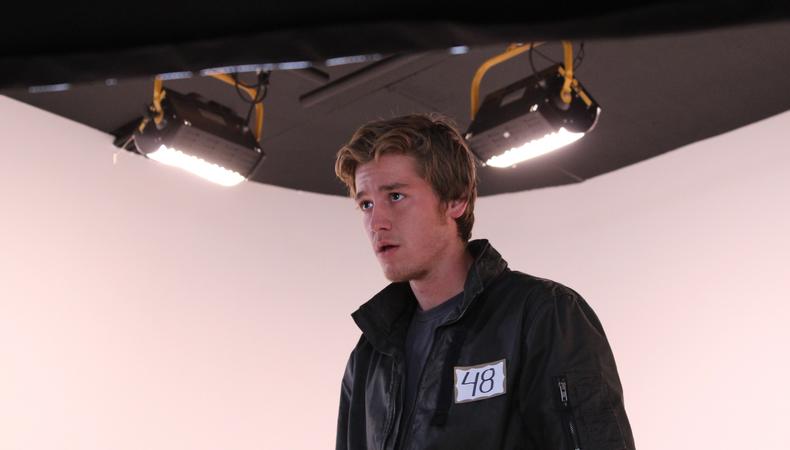 You've been working hard to improve your acting skills. You're ready for feedback from the pros. But where to get it? Fortunately, many acting schools around Los Angeles offer programs that include industry showcases. At these types of events, actors will often perform in front of agents, managers and casting directors. There's never a guarantee that participating in a showcase will lead to representation or work. Still, these programs help performers develop networking skills and they can gain valuable feedback. Here are a few of the L.A.-area schools that offer showcases.
JDS Actors Studio
28069 Diaz Rd., Temecula, Calif.
At JDS Actors Studio south of L.A. students in the Riverside and San Diego County areas have the opportunity to take the stage for an audience of Hollywood casting directors and agents. The school, whose roster includes child actors Corinne Massiah ("Mistresses") and Tehya Scarth ("American Horror Story"), offers showcases twice a year as a part of their Industry Workshop. The five-week session teaches actors the "ins and outs of the business," according to founder Diane Strand. In addition to learning about auditions and unions, students prepare one monologue and one scene that they get to perform for industry pros at the final session. The Industry Workshop runs in spring and fall, with the next session set to begin in February.
The Wayne Dvorak Acting Studio
1949 Hillhurst Ave, Los Angeles, Calif.
Performing for agents and casting directors is a plus for those who move through the levels of this school. The "Professional Program," which is invite-only, includes a five-month "mentor program." During this portion of study, actors learn how to get work and keep it coming. Part of that involves learning scenes that students perform for agents. For casting directors, actors will usually perform cold readings, although sometimes the casting directors request to see scenes.
Second City Hollywood
6560 Hollywood Blvd, Los Angeles, Calif.
Second City's industry nights are reserved for graduates of the school's Conservatory Program and actors must audition to be a part of it. An added perk: Students can blast out invitations to their contacts list because they have an unlimited number of industry comps for performances that are part of their classes. Second City also offers casting director workshops, where actors can get feedback on their cold readings from established professionals.
The Acting Corps
5508 Cahuenga Blvd, Los Angeles, Calif.
The Advanced Program and Showcase at the Acting Corps is an intense 26 weeks of scene study, cold reading, technique-polishing and "daily acting workout" sessions. Once a month, students will have a chance to showcase for each other and faculty. All that leads up to auditions for the Industry Showcase -- a play performed for agents, casting directors and other industry guests.
The Actors Company
916 N Formosa Ave, Los Angeles, Calif.
Showcases are common at this school. In fact, they do about five performances for agents and five for managers every month. Actors can perform a monolog or scene, or they can do a reading. There's a rehearsal for the showcase and participants are encouraged to attend that as well. This Hollywood acting school also offers casting workshops.
The Casting Network
12500 Riverside Dr., North Hollywood, Calif.
The Casting Network's "Multiple Agent Showcase" and "Multiple Casting Director Showcase" events are produced monthly. Moreover, for a commercial agent showcase, actors must arrive early to prepare to read copy for several different agents. This school's angle is bringing together actors with casting directors, so there are a lot of one-on-one sessions and workshops available, too.
Want more L.A. news? Sign up for our Backstage L.A. newsletter!