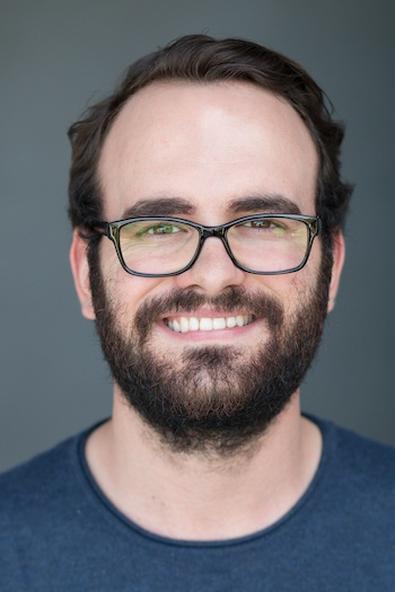 Robert Holik used Backstage to get cast in the short film "The Syrian," a project that hits very close to home.
He tapped right into the project.
"I play a Macedonian immigrant. It's a very important, contemporary topic that must be dealt with truthfully. It is honestly one of the best scripts I have read. As [I'm the] son of a Serbian immigrant who escaped former Yugoslavia, it is a topic that is very close to my heart."
Focus can subvert audition nerves.
"I have been acting since I was 12 years old, and only recently have I started to feel less nervous auditioning. It's just so different to audition than to actually be on set. But if you make it as personal as possible—which is something my training at [the Lee] Strasberg [Theatre & Film Institute] has taught me—you don't really have time to be nervous, just very focused."
Use Backstage often—and act fast.
"I go through Backstage every day, several times a day. The best thing is always to apply as quickly as possible."
He is a diligent Backstage user.
"[I check Backstage] every single day, every time I can. I refresh the page every opportunity I get; up to 20 times a day. Every working actor you see today has been in my situation, whether reading Backstage online or the magazine. I love the articles and there are a lot of opportunities for self-taping through Backstage."
Every role leads to the next.
"Go to every audition you can, do every gig you can. The thing a lot of actors don't realize is that every job you do leads to another. I have gotten speaking or leading parts just by being an extra or showing that I am willing to work and that I have passion for acting."
Diversify your profile.
"Instead of letting the casting directors imagine you with a beard, have a headshot with a beard. I have dozens of headshots of different looks—and I am more than willing to alter my look to anyone's desire. My body is my instrument."
Raise the bar, wherever you are.
"I live in Los Angeles, where there is more competition than anywhere else. And you know what I say? You've got to work harder than everyone else. Be off-book for auditions. Break down a script."
To see your success story in print, tweet @Backstage using the hashtag #IGotCast.
And if you haven't yet been cast, check out our audition listings!