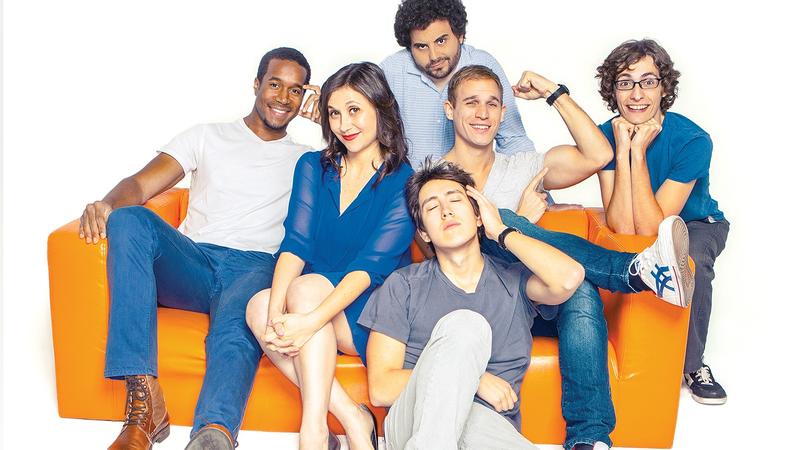 Becky Kramer was becoming frustrated with being an L.A. actor, which often means waiting for the phone to ring between auditions. As a way to further her career, she recently created her own Web series, "Jewvangelist." The casting process, for which she played the role of casting director, was "inspiring," Kramer told Backstage.
That's partly because she auditioned such a wide demographic range of performers—from teenagers to senior citizens. "I was really inspired by the level of talent that came in," said Kramer. "But since I'm an actor, it was a also kind of a tough reminder of how many people want to work, and how few good parts there are going around."
"Jewvangelist" is a scripted comedy set in L.A. that follows the travails of Leah Levy (Kramer), a rabbi who's losing her congregation to her diabolical twin brother Asher Levy (Michael Saltzman). Asher Levy wants to sell their family temple's property. Out of desperation, Rabbi Levy resorts to converting random people to fill synagogue seats. She also sets out to gain insight from members of other religions—including Mormons and evangelical Christians—with help from her gay cousin and wannabe-pop star cantor Jay Katz.
Jay is played by Alex Trugman, who was on Season 8 of "American Idol" and made it to the final 36 contestants. He got the part through Kaitlin Walsh, the show's executive producer. Walsh met Kramer in 2008 when she auditioned for her graduate school thesis film at Chapman University. Walsh got the part, and the two became good friends.
"Jewvangelist" features six episodes around 10 minutes each, all of which were shot over 10 weekends that featured 12-hour days. The crew numbered around 25, with the core team present during every shooting day. It shot in locations around Arcadia but also got a rare opportunity to shoot on a studio lot. "We got to spend one awesome day on the CBS lot in Studio City," Kramer said. "Thanks to Kaitlin." The production raised more than $8,700 through a Kickstarter campaign last fall, surpassing its goal of $5,500.
During the audition process, Kramer received nearly 700 submissions and asked about 100 people to come in. About 30 performers were selected for roles.
Kramer believes that the show's unique concept, coupled with writer Christian Ayers' script, enabled them to attract high-quality talent. Moreover, the actors proved adept at handling stress and were notably calm while shooting the final shabbos scene for the last episode, which takes place in a packed synagogue.
"Because of the sheer number of actors and setups that had to be juggled, our core crew members felt a lot of stress that day," Kramer said. "But overall, we had a lot of fun making the show, because everyone got along so great."
Want more L.A. news? Sign up for our Backstage L.A. newsletter!