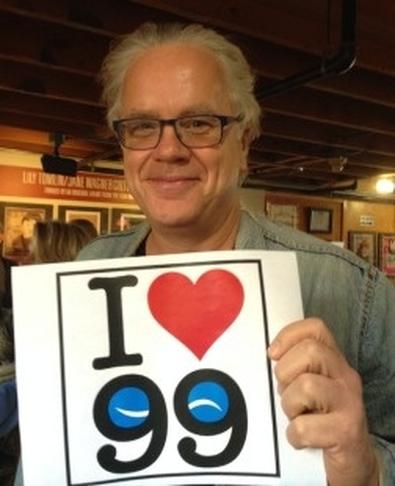 Film and television actors are lining up with intimate theater producers against Equity's minimum wage proposal for L.A. performers.
Tim Robbins, Noah Wyle, Frances Fisher and Alfred Molina are just some of the prominent actors calling for local members of Actors' Equity Association to vote no in the union's upcoming 99-seat plan referendum.
"The 99 Seat Plan gave me the opportunity, without doubt, to become who I am as an actor in every way," Wyle, who serves as artistic director/producer at The Blank Theatre in Hollywood, said in a statement. "Please do not eliminate the Plan. It would devastate the Intimate Theatre Scene in Los Angeles."
Speaking at a town hall meeting Feb. 23, Robbins, who holds a similar position with the Actors' Gang, said: "I've gotten so much out of it, and so have the actors. Actors have launched careers. I would urge you all to vote no."
Fisher attended the same meeting and read a statement from Molina: "Quote me as standing out against the AEA plan to eliminate the 99 seat deal."
She added: "AEA leadership must listen to our membership and work out something with us that will keep Intimate Theatre in Los Angeles alive and thriving."
Opposition to the proposal, which includes new rules for membership companies, has coalesced online around the website ilove99.org and a private Facebook page that has accumulated some 6,500 members (roughly the same number of members that Equity boasts in L.A. County). Still, some actors are in favor of the minimum wage proposal, which would see actors paid $9 an hour for rehearsals and performances.
"I am for [the proposal]—perhaps with modifications," John Herzog, an actor and member of the Equity Council, told Backstage. "Los Angeles theater many change somewhat—perhaps some [theaters] will go out of business or stop producing in the form they are now. But I do believe that a minimum wage is the moral and the correct thing to have."
He brushed off concerns that the proposal, if implemented, could gut the L.A. theater industry. "The magnificent invalid has been doomed to death over and over again," he said.
Opponents of the proposal say intimate theaters aren't just facing tight margins. They're also competing for a shrinking audience, according to Jay McAdams, executive director of the 24th Street Theatre. "We're in a dying industry."
Moreover, he said, the proposal doesn't address the two issues plaguing small theaters—audience cultivation and marketing. "This is absolutely the wrong way to go."
McAdams noted that paying actors as minimum wage-employees would enable them to collect unemployment after a show wraps. That would be place an added expense on small theaters. "You can have a $1 million budget and still not afford to hire more people," he said.
Meanwhile, the Los Angeles Drama Critics Circle warned that the current proposal would lead to the "virtual demise" of intimate theater in L.A. "A majority of the shows recognized in our annual nominations and awards would likely have never been produced," the group said in a statement. "Worse, the future would promise a vastly constricted, less diverse, less venturesome, less exciting theater scene."
Want more L.A. news? Sign up for our Backstage L.A. newsletter!