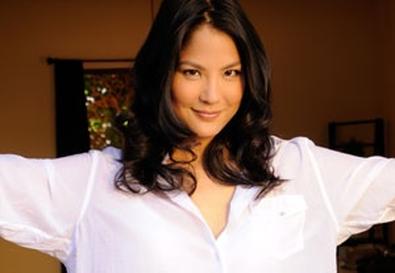 Lynn Chen
Larchmont Village
Larchmont Village is near Griffith Park, Koreatown, Thai Town, and Hollywood. It's highly walkable, and there is a weekly Sunday farmer's market with an insane amount of free samples. It's close to the ArcLight (best movie theater in the world), and many industry people live in the area.
Sadly, I'm not at all familiar with public transportation in Los Angeles. Street parking isn't too bad, but check the signs -- the meter maids are ticket-happy.
Many casting offices (including CSA) are near the area, as are Paramount, Raleigh, and Sunset Gower Studios, and several acting classes are in the area too.
I dare say that Larchmont has more coffee shops and dessert options than any other block in America -- perfect for a power lunch or meeting. You can write for hours at Bricks and Scones, then pop into BabyCakes for a gluten-free or vegan treat. There are delicious sandwiches at Larchmont Village Wine, Spirits & Cheese, amazing Italian food at Osteria Mamma, and one of the most delicious salads I've ever eaten at Prado. I have a whole list of restaurants and cafés on my blog (
www.theactorsdiet.com
) under "Larchmont!" Other favorite places to kill time: the library, Chevalier's Books, Ampersand consignment store, Radiance of Life (massages), and Larchmont Beauty Center.
The area can be expensive, and it's difficult to find a smaller apartment since there are mostly houses. Check to see if someone has a guest space for rent.

Lynn Chen made her feature film debut in "Saving Face." Most recently, she starred in "Surrogate Valentine," "Yes, We're Open," and "Nice Girls Crew.


Jesse Daley
Hollywood
Experience the epitome "Hollywood lifestyle" in my neighborhood! I live adjacent to Runyon Canyon Park near Hollywood Boulevard. This quiet, safe, and beautiful neighborhood is only a 10-minute walk from touristy Hollywood and Highland, Grauman's Chinese Theatre, and the Dolby Theatre.
For auditions and jobs, CBS Television City, Hollywood Center Studios, and Paramount Studios are accessible by car, bus, or bicycle. My favorite place to eat is Tiago on Hollywood Boulevard. I call it my "magic café," as I have met some actors, made wonderful friends, and experienced some remarkable coincidences. New York Pizza & Pasta on Sunset Boulevard is also great for yummy baked ziti after an audition!
Though you do need a car in L.A., there is a fairly good bus network, with stops all along Hollywood Boulevard. If you have a bike or like to walk, you can get to multiple venues and theaters for acting classes and theater productions on Santa Monica Boulevard and Vine Street, about two miles from the area. The Hotel Café, between Highland and Vine, is a popular open mic venue for newcomers, and accomplished singers perform there. The legendary Pig 'N Whistle, near Hollywood and Highland, offers standup comedy every Tuesday.
The only downside is, the area is a bit more expensive than other parts of the city, but it is worth a little extra cash to live in a safe, convenient neighborhood. There are also road closures frequently on Hollywood Boulevard for movie premieres. When that happens I just walk down and check it out -- and that's actually pretty cool.
Follow Jesse on Twitter @jessedaley.

Taryn Southern
West Hollywood
I love how my neighborhood feels safe and is filled with trees and charming duplexes. It feels very neighborhood-y. And being centrally located is incredibly important. Since I'm driving all over town for meetings and auditions, I'd rather not spend more time in the car than I have to.
My location is within a mile of some of the top improv studios (UCB, the Second City, Acme, iOWest) and walking distance to classes like Anthony Meindl's studio.
I see more auditions happening in Hollywood -- perhaps about 50 percent of them. Last year I worked on "The X Factor" and was able to walk to work at CBS Studios. The rest tend to be in Culver City at Sony or Culver Studios or right over the hill in Burbank/Studio City at Universal, CBS Radford [CBS Studio Center], or ABC-Disney.
WeHo is full of young, creative entertainment professionals, so there are plenty of bars and restaurants. Rosewood Tavern, Canter's, Swingers, and the Dime are all in walking distance, and upscale spots like Chateau Marmont and Soho House are a 5- to 10-minute drive.
The best part of my locale is the convenience. I walk to the Grove to see movies, Melrose for vintage shopping, Trader Joe's for groceries, and there's a great restaurant on every corner. As much as I love visiting Venice and downtown, they're a long drive away (and heavily trafficked) for pretty much anyone who doesn't live there. I have a feeling I'll be in WeHo for a while.
Taryn Southern is an actor, host, writer, and producer. Follow her on Twitter @tarynsouthern.