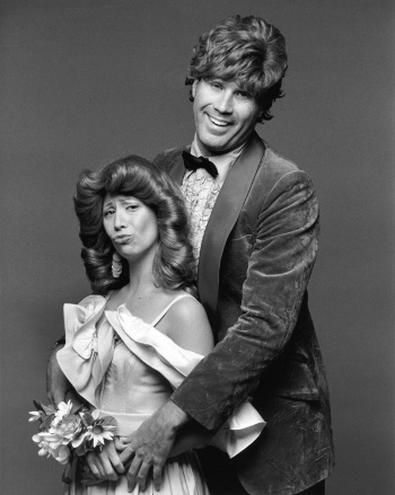 Not many theater schools can say they've had a young Kathy Griffin shave her legs and armpits onstage, and let Kristen Wiig play a bad tooth fairy before ever taking on the role of a bridesmaid. The Groundlings Theatre & School in Los Angeles has now been home to budding careers for 40 years, and the institution will be dedicating a whole month to celebrating the accomplishment.
"[Our 40th anniversary is] a milestone, and we have such a terrific legacy; we're so proud of our alumni," Groundlings Managing Director Heather de Michele told Backstage. "We feel so lucky to be big players in the game, and more than anything, for a nonprofit to continue to thrive after so many years!"
Beginning May 2, the comedy-improv school and theater will be showcasing performances from current and past contributors and performers, culminating in a gala with red carpet walks from company members spanning the theater's existence. The Groundlings Theatre & School has 30 current company members who write and perform in the theater's shows, in addition to teaching improv and comedy classes at the school.
Its new show, "40 Is the New Groundlings," will be performed alongside Groundlings' classic performances, and Tuesdays will feature performances from different decades, beginning with the '70s on May 6. Each Thursday features the presentation of a new show, performed by some of Los Angeles' top comedians. Attendees have access to talkbacks with performers from each time period (and an open bar).
"The month of May will be an extraordinary opportunity for comedy lovers to see some of the best talents who have come through our doors over the past four decades," said de Michele in a statement.
Alumni of the school include Will Ferrell, Lisa Kudrow, and Melissa McCarthy, among others. Former Groundlings slated to appear? Kristen Wiig ("Bridesmaids"), Phil LaMarr ("MADtv"), Jennifer Coolidge ("American Pie"), Stephanie Courtney (aka Flo, from the Progressive commercials), Mindy Sterling, Maya Rudolph, and more.
"The Groundlings became my graduate school: I studied there for about four years, and I ate, slept, and drank improv and sketch comedy," said Rudolph in an interview. "I learned how to write pieces and how to use my singing in performances, and I got to perform with a bunch of other weirdos, who became like family. The craziest thing was, I received word that I had been made an official Groundling on the same day I flew to New York to start a job at 'Saturday Night Live.' "
For up-and-coming comedians and actors in Los Angeles, the Groundlings has been fertile ground for growing careers for years—and that's something worth celebrating.
For information and tickets, visit www.groundlings.com.
And be sure to check out our audition listings!