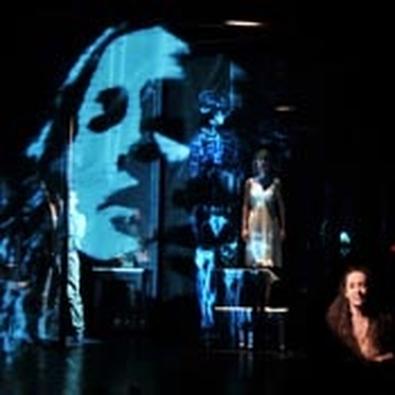 Symbolism and magic realism take a back seat to human drama in Caridad Svich's lyrical and satisfying adaptation of Isabel Allende's novel La casa de los espíritus (The House of the Spirits), commissioned and produced by Repertorio Español.
Spirits ambitiously charts the history of four generations of Chilean women, telling its tale in flashback: These are memories that Alba (Denise Quiñones) has gleaned from the copious journals her grandmother Clara (Beatriz Córdoba) kept from childhood on. Alba holds onto these glimpses of her family's past as she's being tortured by Chilean soldiers after a governmental coup.
Poignantly, the victimization of the women of Alba's family parallels her own. As the play darts through time, we see how Alba's great aunt Rosa (Kika Child) died after being mysteriously poisoned, presumably an act meant to stem her father's political ambitions. Esteban (Nelson Landrieu), Rosa's husband, belittles his sister Férula (Rosie Berrido) for her assumed lesbianism, and he ultimately bars her from his home when he learns that she loves his second wife, the journal-keeping Clara. Férula's curse, that Esteban should die old and alone, appears as if it will come true when Clara leaves him because he's brutalized both her and their daughter Blanca (imbued with charming spunk by Child) following his discovery of Blanca's pregnancy by Pedro (Eric Robledo), the son of the foreman on his ranch.
While fantastic details such as a dog the size of a horse -- a terrific puppet from designer Emily DeCola, manipulated with skill be Robledo -- and Esteban's shrinking physical stature are present, they do not take center stage in director José Zayas' able, multimedia-rich production, which features Alex Koch's elegantly surreal video design.
With a commanding central performance from Landrieu, Berrido's shrewd portrayals of both Férula and a French count, and Córdoba's luminously engaging turn as Clara, La casa de los espíritus (The House of the Spirits) proves to be a movingly epic family drama.
Presented by and at Repertorio Español,
138 E. 27th St., NYC.
Feb. 18–June 5. Schedule varies.
(212) 225-9920 or Repertorio Español