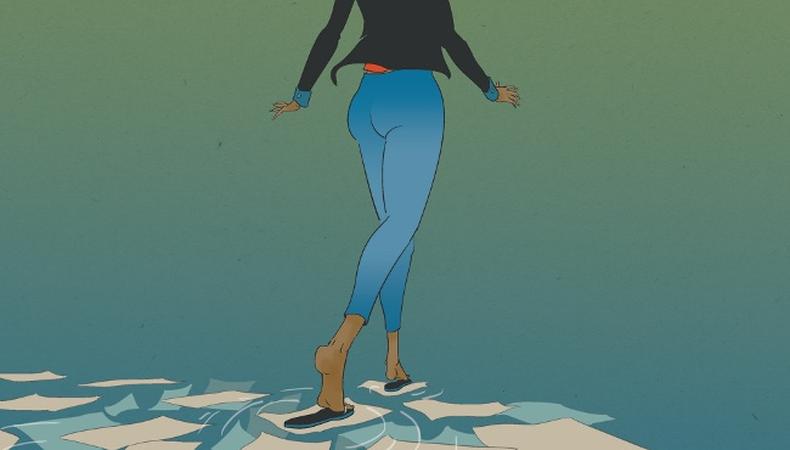 I often reach out on Twitter to hear what people want me to write about.
This week, I received a few responses that grabbed my attention.
"Talk about the importance of failed auditions and why they are necessary in our journeys as actors. What is the lesson to be learned and how to make peace?"
This is a great topic. You can certainly overthink and obsess about your failed audition, but going down that path won't teach you anything. You've got to trace back the steps to find what sent you off the rails and learn from it. Sometimes we must repeat the same mistake and get kicked in the ass a few times to truly learn.
For example, I always instruct actors who are auditioning for me to be as off-book as possible for their initial audition—the preread. Even with those specific instructions, some actors still aren't fully prepared and come in and read it off the page. Hopefully, when they aren't getting callbacks or good feedback, they'll learn to bring their A-game when coming in to audition.
When I go in to meet producers and the director on an upcoming project, I've learned that if I am not fully prepared for the meeting and try to wing it, I won't get the job. Simple as that. Lesson learned the hard way.
This next question comes up a lot.
"How do I stay honest in auditions to bring my power back to my choices as a creative individual and stop losing focus in trying to impress? How can I balance being authentic and giving what I think they want?"
One of the things casting directors always talk about is making sure you make very specific and authentic choices when you come in to audition. We want to see your work, not what you think we want.
I worked with a director once who said, "Show me something I don't know about this character." The creative team thinks they know everything about what they need in the character. What always seems to get their attention is when an actor comes in and brings a new and fresh take on the character that we hadn't even thought of. It makes us rethink our needs because what you've brought in is so interesting.
There's no one else like you out there in the world. The way you impress us is by showing us who you are. Sometimes it's a matter of getting out of your own way. They say to learn the material inside and out and then throw it away. It means you already know the text—now put your own specific stamp on it!
Think about your character's objective, the scene's objective, and the script's objective. Once you've drilled down your own take on it all, you won't have time to think about what "they" want. Plus, spending time and energy on trying to figure out what we want is wasting your prep time—and you'll never figure it out, because here's a little secret: We're still trying to sort out what we're looking for ourselves. We're looking for you to show us.
Known for her work in film and television, producer and casting director Marci Liroff has worked with some of the most successful directors in the world such as Steven Spielberg, Ridley Scott, Mark Waters, Christopher Nolan, Brad Bird, and Herbert Ross. While working at Fenton-Feinberg Casting, she, along with Mike Fenton, cast such films as "A Christmas Story," "Poltergeist," "E.T. – The Extra Terrestrial," "Indiana Jones and the Temple of Doom," and "Blade Runner." After establishing her own casting company in 1983, Liroff cast "Footloose," "St. Elmo's Fire," "Pretty in Pink," "The Iron Giant," "The Spitfire Grill," "Untamed Heart," "Freaky Friday," "Mean Girls," "Ghosts of Girlfriends Past," "Mr. Popper's Penguins," "Vampire Academy," and the upcoming "The Sublime and Beautiful," which she produced as well.
Liroff is also an acting coach, and her three-night Audition Bootcamp has empowered actors to view the audition process in a new light. The class spawned an online course available at Udemy entitled "How To Audition For Film and Television: Audition Bootcamp." Visit Liroff online at marciliroff.com, follow her on Twitter @marciliroff and Facebook, and watch her advice videos on YouTube. You can also read her blog.
Dying to put these tips to good use? Check out Backstage's Los Angeles audition listings!