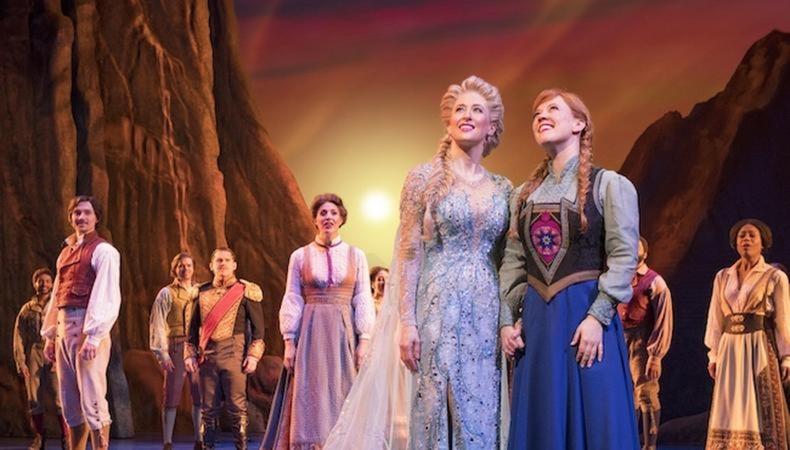 Don't hold it back anymore, make your dreams come true with one of the great roles available in Los Angeles today. The hit musical "Frozen" is casting its young Anna and Elsa. Plus, Living Spaces is seeking actors to play a family in its spring campaign, and a short sci-fit thriller needs its lead.
"FROZEN," YOUNG ANNA & YOUNG ELSA - LOS ANGELES
Disney Theatrical Productions is casting young actors to play the roles of young Anna and Elsa in the hit musical "Frozen." Two young female actors, aged 8–12, who are under 56 inches tall are wanted for the roles. There will be an open casting call in L.A. on Feb. 15. The show is currently running on Broadway, and a National Tour will be launching in the fall. Talent will be paid under an Equity Production (Disney) Contract. Apply here!
LIVING SPACES SPRING "REFRESH" COMMERCIAL
Living Spaces is casting its 2019 Spring Refresh commercial, which will be centered around spring and home makeovers. Talent, aged 7–45, is wanted to play family members in the commercial, which will shoot Feb. 1 in La Mirada, California. Pay is $500 for the day with meals onsite. Apply here!
"THE TIN CAN"
Join the cast of "The Tin Can," a short sci-fi thriller about a woman who enters a room but finds that every time she tries to leave, she ends up back in the same room. A female actor, aged 20–40, is wanted for the lead role. This role has no dialogue. The film will shoot during the first half of March in La Puente, California. Pay is $100 with food provided. Apply here!