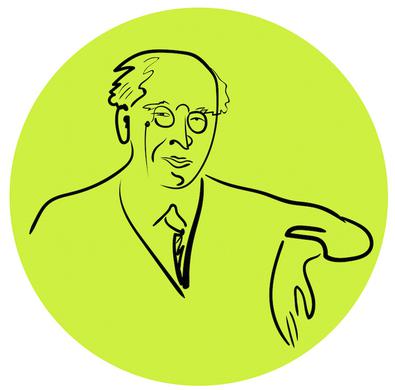 From Meryl Streep and Cate Blanchett to Lupita Nyong'o, it's clear some of the best actors have serious classical training under their belt. In Los Angeles, a number of schools teach acting techniques based on Stanislavsky's theories, including script analysis, personalization, and delving into the truth of the craft. Here are six acting schools that offer both budding and seasoned actors classical training and then some.
Berg Studios
Yale School of Drama graduate and current faculty member Gregory Berger has been teaching in Los Angeles since 1998 and has composed a strong group of instructors from fellow alums. Berger teaches that honest, authentic characters are born from the actor's body, rather than their intellect. Students at Berg Studios learn to use a repeatable technique that is based on physicality, spontaneity, and script analysis. His core values according to the studio site include freedom, honesty, originality, performance, castability, work ethic, and goals.
Andrew Wood Acting School
Under the instruction of Andrew Wood, another graduate of Yale School of Drama, students learn a technique based on what Wood learned during his time at Yale. Actors are taught to analyze scripts to better understand what drives the characters they will portray, but Wood steers clear of Lee Strasberg's "emotional memory" work. "The approach involves a rigorous and sophisticated approach to motivation that distinguishes between a character's evolving plan (plot objective) and his or her immediate, visceral need (underlying objective)," says the acting studio's website.
The Antaeus Academy
Working in conjunction with the nonprofit Antaeus Company, students at the Academy learn several techniques by exploring some of the greatest works of classical theater. With the long term in mind, artists in training are placed alongside theater professionals so skills are "passed down" collaboratively, rather than just taught. At Antaeus, the core belief lies in a lifetime commitment to "mastering the acting challenges of great classics." Classes focus on classic plays and scripts, with workshops on voice, improvisation, and more, and are "comprised of classically trained and highly accomplished professional actors, directors, designers, and other theatre artists dedicated to bringing classical theatre to Los Angeles."
Theater of Arts
Theater of Arts was founded in 1927 by silent film and vaudeville actor Ben Bard, and today the school touts itself as the longest continuously operating acting school in Los Angeles. At Theater of Arts, through a conservatory program, students learn classical acting techniques that have been merged with some aspects of contemporary practice. Specifically, the accredited institution points to Stanislavsky star pupil Michael Chekhov and his books, "On the Technique of Acting" and "To the Actor," as cornerstones of its philosophy. Students can enter the two-year associate degree program or work toward a four-year articulation option from Antioch University.
Baron Brown Studio
After studying under Sanford Meisner and William Esper in New York City and opening her own studio there, Joanne Baron and her husband, D.W. Brown, have taken their East Coast acting skills out West with the Baron Brown Studio. Students learn the Meisner technique of "living truthfully in imaginary circumstances," or the American version of Stanislavsky's system. Robin Wright, Halle Berry, Julia Stiles, Jeff Goldblum, and Patrick Dempsey are all former students.
Ivana Chubbuck Studio
What do Charlize Theron, Jared Leto, and Brad Pitt have in common? Besides Oscar wins, they have all studied under Los Angeles' Ivana Chubbuck over her more than 35-year career. Chubbuck teaches her own technique, which builds on Stanislavsky's teachings with insights into behavioral science and psychology. To create vivid characters actors can embody, students learn to focus on what motivates human behavior in order to be "real" in a scene, rather than "acting it out."
Can't wait to start learning? Check out advice from our Backstage Experts!