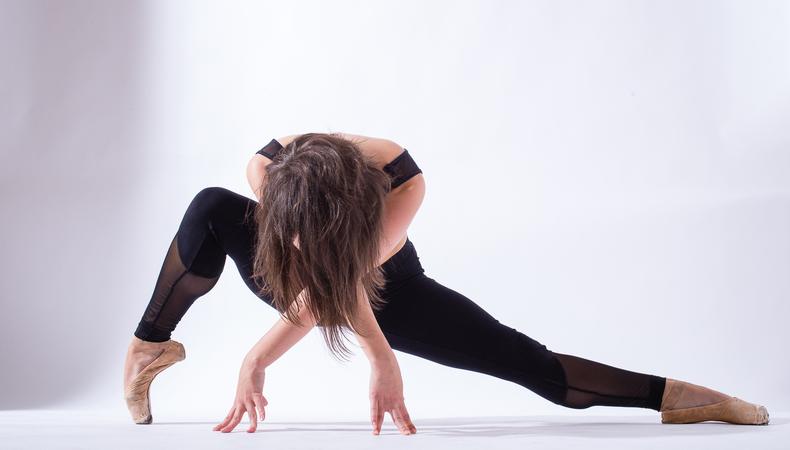 Whether you're new to L.A., a seasoned professional, or just looking for some inspiration, we've gathered information on upcoming performances, events, dance auditions and more for you to check out this month! Let's finish the year with more passion for dance than ever.
PERFORMANCES
The Roy and Edna Disney/CalArts Theater will be showing the 41st edition of Studio: Fall 2017 on Nov. 4th to showcase the new and in-progress works of L.A.'s next-gen artists. Also at the theater is"Tesseract," a virtuosic experience created by former Merce Cunningham dancers Rashaun Mitchell and Silas Riener and video artist Charles Atlas, opening Nov. 30. More information here.
Ebony Repertory Theater, Dance@TheHolden, and Jazzantiqua Dance & Music Ensemble present "Breath: Part 2." Don't miss this jazzy, evocative, and bubbling textures of these artists Nov. 11 at the Nate Holden Performing Arts Center. Tickets and more info here!
Brockus Project is holding DANCE/Back, which will consist of three dance shows to create joy and to raise money for charities lending help to fires, hurricanes, wars, earthquakes, domestic violence and more. Performances will be Nov. 10, 11, and 12 at Brockus Project Studios. Regardless of whether you can make the shows, donations are still welcome. More information here.
AUDITIONS
Long Beach Opera is seeking one male and one female dancer for their production of "The Black Cat" in collaboration with the Musica Angelica Baroque Orchestra. Rehearsals will take place in Nov. and Jan.For consideration, please send in your materials including a video to auditions@longbeachopera.org.
Sesame Street Live is seeking performers of various backgrounds and talents for new and existing tours and performances. Apply on Backstage!
State Street Ballet's 2018-19 season is looking for artists with strong classical and contemporary backgrounds who are interested in working collaboratively and exploring their individual styles of movement. For more information on what the Santa Barbara-based company is looking for, check out the casting notice on Backstage here.
CHOREOGRAPHIC OPPORTUNITIES
Awakenings & Beginnings International Dance Festival is seeking choreographers to submit work for their Jan. 2018 festival. The deadline to apply is Nov. 15, so be sure to submit your work here.
CLASSES + WORKSHOPS
Ready to get your jazz funk on? Nico O'Conner is now teaching at EDGE Performing Arts Center every Monday and Thursday. Come excited and leave inspired. For more info and updates, follow EDGE on social media.
Looking to work on your stamina in preparation for performances? Check out Drenched Cardio at Millennium Dance Complex, taught weekday mornings by Michael and Irene Blanks. More info on classes here.
DANCE-RELATED JOBS
Looking to get fit and make money at the same time? The Beverly Hills locations of Physique 57, a barre class studio, is seeking a part-time front desk associate. Apply here on Backstage!
Check out Backstage's Los Angeles audition listings!