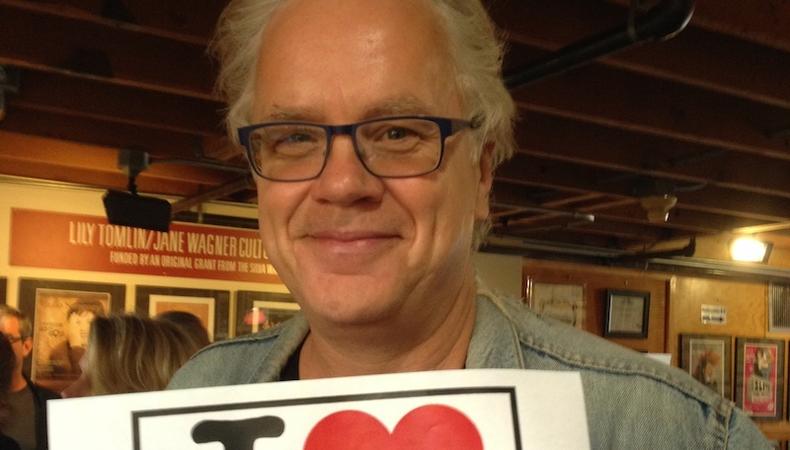 Some prominent AEA members plan to picket their union's North Hollywood headquarters on Monday. With ballots for the controversial 99-seat plan referendum set to be mailed next week, both sides of the debate are gearing up for a battle that could shape the future of L.A.'s intimate theater scene.
Frances Fisher, French Stewart and Kirsten Vangsness are set to join Monday's protest march planned by I Love 99, a group opposing Equity's minimum wage plan for L.A.'s intimate theaters. About 200 actors are expected to attend the march, which starts at 3 p.m. at the intersection of Lankershim, Vineland and Camarillo in the NoHo Arts District and ending in front of the AEA offices on Tujunga near Burbank Blvd., according to organizers.
Organizers also plan to read statements of support by Jason Alexander, Alfred Molina and John Rubinstein. Meanwhile, Tim Robbins (pictured) has also expressed his opposition to the 99-seat proposal. He wrote in a Los Angeles Times op-ed this week: "Theater actors should be paid way above minimum wage. And governments should vigorously support the arts to make that happen, as should the private sector and the unions. But until that unicorn flies, we all have the right to volunteer our services and our talent if we choose."
Want more L.A. news? Sign up for our Backstage L.A. newsletter!