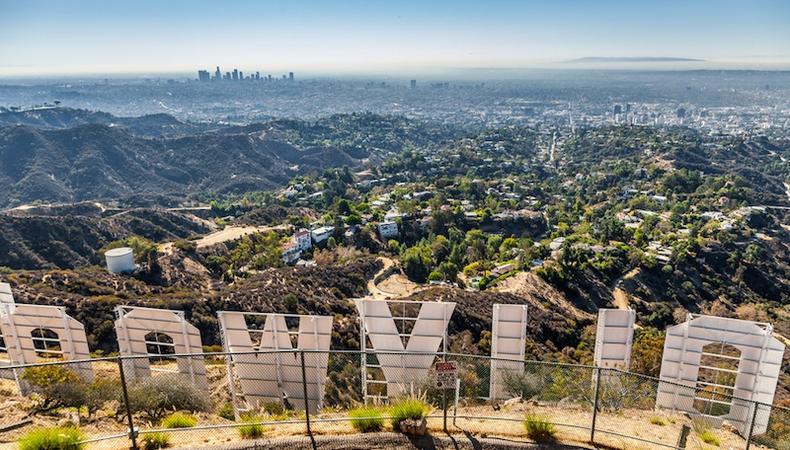 Most people living in L.A. have unwittingly stumbled onto a film or TV set. Production trucks, lighting equipment, craft services and seated security guards are the tell-tale signs that something is being captured on camera. Some locations in Los Angeles are easily identifiable to locals. Griffith Park, for instance, is the backdrop for just about every car commercial on the air, including some starring Matthew McConaughey. Other locations are harder to spot, especially restaurants. Based on data compiled by FilmL.A., a non-profit group that coordinates and tracks film permit locations, here are five Southland locations you probably didn't know were production hubs.
5. The Chatsworth Applebee's, 9255 Winnetka Ave., Chatsworth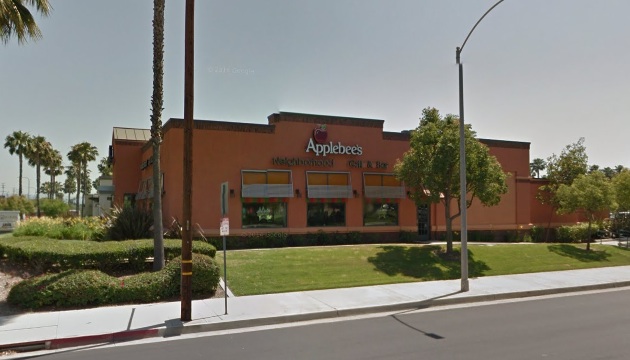 Okay, maybe the first one isn't that surprising. But in case you're ever stuck watching non-DVRed primetime television or a live sporting event, you'll probably catch an Applebee's ad. Where did they film all those different spots, you wonder to yourself? What might come as a real surprise is that they're all filmed in Chatsworth, a far-flung region of the San Fernando Valley. Now, next time you see the a sizzling steak being delivered to a table of happy bros you know exactly where they're sitting.
4. Vivian's Millennium Cafe, 10968 Ventura Blvd., Studio City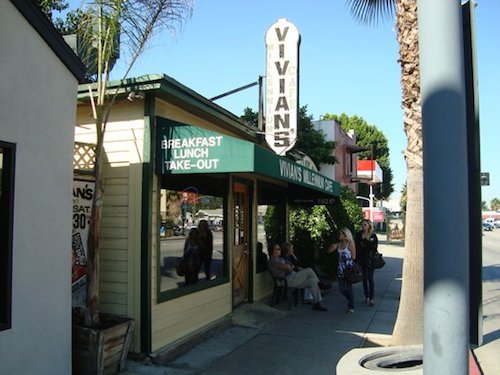 This is the place to come for banana pancakes or to check out where they film the new CBS series "Battle Creek," a drama co-created by Vince Gilligan. Although we have yet to see it, we can only imagine the drama that occurs when mismatched crime-fighters Josh Duhamel and Dean Winters go inside. Will they solve a murder over a shared "George's Famous Mexican Pizza" or the buttermilk pancakes? Regardless, the cafe isn't shy about its entertainment partnerships. The aforementioned pizza is advertised: "As seen on TV's 'Leah Remini, It's All Relative.'"
3. Tio Pepe, 3578 East 8th St., Los Angeles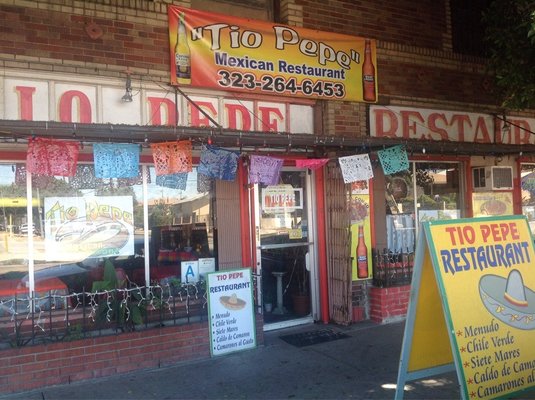 Tio Pepe's in Boyle Heights has served hungry customers since 1974, with its unassuming storefront, casual interior and simple yet stellar Mexican fare. It's also served as a set for the Hulu-produced teen drama "East Los High," which focuses on the lives of teenagers growing up in — you guessed it — East Los Angeles. Tio Pepe, however, is not in East Los Angeles but rather just outside it. That is, depending on whom you ask.
2. Cicada Restaurant, 617 South Olive St., Los Angeles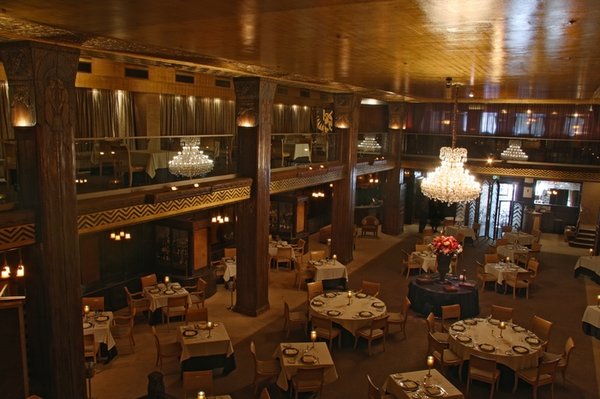 Cicada's old-timey vibe comes from the fact that it's located in a former haberdashery called the Oviatt Building, whose namesake, James Oviatt, designed specifically in the Art Deco style when the early skyscraper was built in 1927-28.
The restaurant is a filming location for ABC's "Agents of S.H.I.E.L.D." and "Scandal". There's a world of difference between the two series: "S.H.I.E.L.D" follows Clark Gregg as Agent Phil Coulson overseeing a team of agents who deal with cases and enemies from the Marvel Comics universe. "Scandal," meanwhile, is a dramatic political thriller series which sees Kerry Washington as Olivia Pope, a super connected "fixer" for a crisis management company. The one thing the shows have in common is Cicada Restaurant's swanky interior.
1. Cindy's Eagle Rock Restaurant, 1500 Colorado Blvd., Los Angeles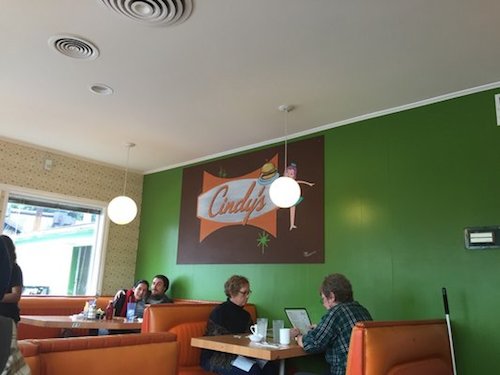 This comfort-food coffee shop has a nostalgic feel with its standard diner style and vibrant colors. The restaurant was also on NBC's "Aquarius," a crime drama starring David Duchovny as a police sergeant in the late '60s. The series follows Duchovny as he searches for a missing girl, with the prime suspect being a young Charles Manson. While Cindy's serves up standard American cuisine, the potato-beet pancakes and southern braised oxtails seems almost as scary as Manson himself. Either way, the local landmark appears to have been untouched for decades, which is probably why it's such an ideal location for a period drama like "Aquarius."
Want more L.A. news? Sign up for our Backstage L.A. newsletter!