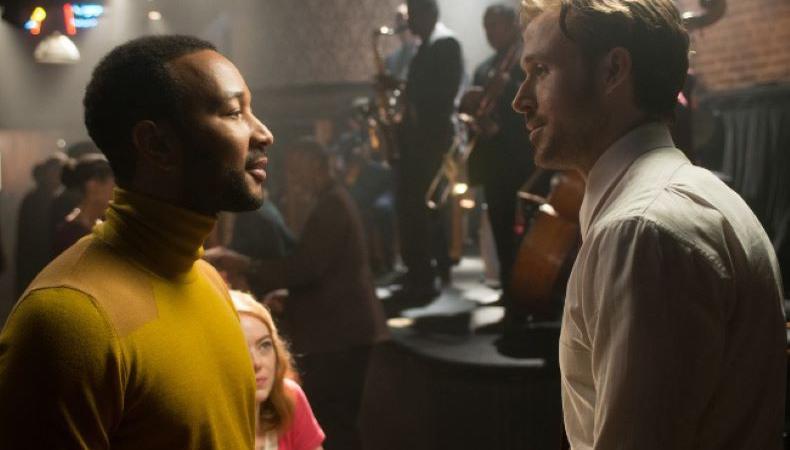 Damien Chazelle's description of the year 2010 probably sounds all too familiar: "I'd kind of moved to L.A. with big dreams... and most of those dreams didn't seem like they were anywhere close to becoming true."
But rather than give up, the writer-director channeled all his frustrations into a script—one of those overly ambitious ideas that naysayers called too impractical to produce. "I just wanted to find someplace to air those feelings. And at the same time this genre I love, the musical, seemed like a good vehicle to talk about dreams versus reality, which dreams work out, which don't, and what you have to give up."
Thus "La La Land," Chazelle's big-screen musical love letter to starstruck Los Angelenos, was born. The Ryan Gosling– and Emma Stone–starring film about a jazz pianist and aspiring actor who fall in love has charmed audiences and critics around the globe. Full of showstoppers, old Hollywood references, and two irresistible leading performances, the Lionsgate and Summit Entertainment release is a movie musical that qualifies as both feature-length homage and a new chapter in the genre.
WATCH: New Trailer for Emma Stone and Ryan Gosling's 'La La Land'
Classics like "Singin' in the Rain" and "The Young Girls of Rochefort" provided Chazelle with his visual and tonal inspiration, but the filmmaker wanted to tell a story that felt contemporary; the brutal auditions Stone's character endures, for example, resonate today. "It was about making something modern with a modern sensibility," he explains, "but in dialogue with those predecessors, with musicals of the past." Cinema's golden age, with its giant movie sets and tap-dancing starlets, was a kind of "dream factory," as Chazelle puts it, an idea that has faded—but still endures—in 21st-century California.
"You can still sort of feel the ghosts of those old movies, those sirens and legends haunting the streets," says Chazelle. "That all sort of bled into it."
Working on his draft of "La La Land" back in 2010, Chazelle had two actors in mind for his lovestruck duo: Gosling and Stone. But like any indie artist with only one film under his belt ("Guy and Madeline on a Park Bench"), he'd "never really considered that that would ever happen." The success of "Whiplash," Chazelle's exhilarating depiction of a demanding jazz conservatory that earned three Oscars plus a nomination for his screenplay, changed everything; after several iterations of production (at one point Miles Teller and Emma Watson were set to star), the conversation circled, miraculously, back to his dream casting.
"There was this weird irony when it wound up once again in Ryan and Emma's laps," Chazelle remembers. "Of course, by then, certain things about the characters did need to be changed." Gosling's jazz purist in particular now skewed too young for the actor, he says. "He and I talked a lot about building a history for the character, someone who's less stubborn out of a youthful idealism and more stubborn about having been [stuck] in the past."
The fact that Gosling and Stone have co-starred in movies before ("Crazy, Stupid, Love." and "Gangster Squad") added to the appeal. "There is that old-Hollywood tradition of recurring pairs we don't see anymore," says Chazelle. "They were both super collaborative actors who really liked to roll up their sleeves.... They wound up defining the characters."
So what advice does Chazelle, an expert on "the ones who dream," have for aspiring artists? "I guess, in a way, it's the same advice I would give to myself, or would have given to myself: Certain things that might seem like setbacks at the time might be the things that push your career forward.
"Especially living in L.A., it's easy to be caught up in day-to-day ups and downs. Every up feels like you're winning the lottery; every down is your soul being crushed. Try to take a step back and see those ups and downs, and see a journey. It's a healthier way to be."
Don't forget to check out our musicals audition listings!