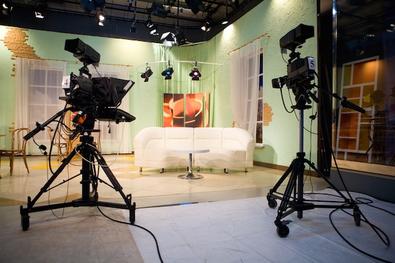 Calling all Hollywood newbies! Backstage has compiled advice from several experienced casting directors and L.A. actors on the craziest time of the TV season.
"Be aware of your type as soon as possible. Casting directors do not have the time to use their imagination on your ability; they have a casting problem they need to solve right away and they cannot afford to make a mistake, so [an actor's] job is to make it easier for them to believe in us. Knowing the parts that most fit this very juncture in your career can save you a lot of time, effort, and callback anxiety. If you are union, SAG-AFTRA offers a monthly branding workshop, which is ideal for finding out what impression you make on people from a personality, character, and essence standpoint." —GABRIEL SOUSA
"Once you get an agent, ask him or her to submit you for commercial work. Don't think you're too good of an actor and that commercial work is somehow a lower form of acting! Many bills can get paid with one national SAG commercial, which alleviates the stress and pressure of being a working actor for the roles you really want to play on TV and film." —MELINDA LEE
"The most flexible jobs [to leave time for auditions] available in Hollywood are pet-, baby-, and housesitting; ride-share services like Uber and Lyft; waiting tables; bartending; catering; health and wellness network marketing companies; being a yoga instructor, personal trainer, or life coach; and background work. You can also get a real estate license and sell real estate in the most expensive place to live." —SEAN RIGGS
"All you have to do is clean the slate of self-consciousness and all the limiting beliefs that pilot season exacerbates, and what is profoundly unique about you will shine through—that ultimately is what books work. Show us who this role is. Don't try to satisfy a breakdown or an idea of what anyone might want. Nobody knows what the role is until you inhabit it fully. Most actors are going to be in the panic of it and pull back. Why not be the actor who brings the power of your talent into the room?" —RISA BRAMON GARCIA AND STEVE BRAUN, CO-OWNERS OF THE BGB STUDIO (NOW OFFERING THE PILOT SEASON SOLUTION 2015)
"The basics are essential. Get sleep. Eat healthily. Take your vitamins. Always have backup toner for your printer. Have a couple of go-to audition outfits and make sure at least two of them are always clean. Print out directions just in case. I know this stuff sounds obvious, but as you get to that uphill, running into the wind on the 13th mile of the marathon—aka that day in mid-February when you have four appointments spread out over town and you worked a double shift the night before—you won't have time to think about anything." —MELE NAGLER, CASTING DIRECTOR
"In order to have a successful pilot season you need to do your part and put the time in. You need to have regular attendance in an acting class that challenges you, be able to recite which office casts which show like a human Google search, and have a backbone of steel. Since hitting pilot season hard means giving it all you've got, you need to have a support structure in place—such as a mentor who inspires you, or a group of like-minded and savvy actors to cheer one another on. Pilot season is only for the strong." —JOSEPH PEARLMAN, ACTING COACH
"When you move to L.A., live in an area that will make getting over to studios and casting directors on short notice convenient. North Hollywood, Studio City, and Toluca Lake are great areas to live for actors. Also, having a car to get from one place to the next is for me a must-have, but beware of parking tickets, limited parking, and high parking costs in most areas."—RANDI KRASNY
"Know that your agents want this as much as you do. They, too, are on a roller coaster and get beat down at times. They are not trying to keep you from auditioning, but busting their asses to get you in rooms. Drop off a basket of fruit or teas and vitamins to thank them for all that they do. Trust that they are working for you."—SARA MORNELL, ACTOR AND COACH
"Pilot season in L.A. is a crazy time for actors, as you spend countless hours racing around town, practicing lines to yourself like a crazy person while stuck in traffic, making sure you aren't lost, your phone still has battery, and showing up on time (hopefully), camera-ready (fingers crossed), and prepared (almost impossible) to each audition. Relax and be yourself. In each pilot the characters are blueprints, and they are waiting for the right actor to come in and show them who the character is. The only way to do that is to be relaxed, original, and authentic, without worrying what 'they' might want."—MATT NEWTON, ACTING COACH
"Pilot season, schmilot season. Pilot season is like a fire alarm without a fire. It's like a cruise ship that never leaves the dock. It's like a movie trailer with no release date. It's like a birthday with no presents. Pilot season is about producers, not actors. Producers make pilots to meet the demand of an upcoming TV season. The networks are ready. The producers are ready. That doesn't mean you are ready—so don't worry about it. There is no pilot season for actors. For actors, it is either their time or it is not."—DAVID PATRICK GREEN, FOUNDER OF HACKHOLLYWOOD.COM
Inspired by this post? Check out our television audition listings!