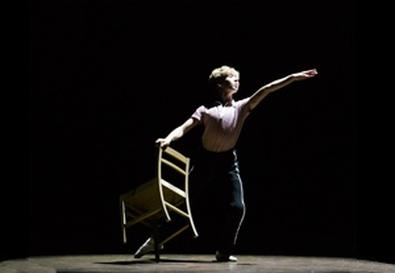 Transforming successful novels and films into huge, hydraulically enhanced musical-theater blockbusters is hardly a new concept. "Billy Elliot" is yet another in a string of CliffsNotes–style abbreviated versions of popular stories tailored to make bucket loads of money, but credit must be given to book writer–lyricist Lee Hall for at least trying to retain his original screenplay's social content. Unlike "Wicked," which compromised the novel's political stance in an effort to sell tickets, "Billy Elliot" retains its gritty depiction of striking Northern England miners locked in a battle with a government determined to crush their union.
Perhaps the most risky decision from Hall and director Stephen Daldry was creating musical numbers that combine the town's crusty blue-collar citizens with tutu-clad young girls practicing their pliés in a drafty school gym. Thanks to Peter Darling's imaginative choreography, which melds the visualization of these kids striving so hard to reach artistic perfection with the chorus of bulky miners dressed in sooty overalls and clunky work boots expressing their frustration with their lot in life, "Billy Elliot" is lifted from the ranks of the usual musical adaptation of popular material.
Of course, the plight of the citizens of this dying town is secondary to the story of the 11-year-old boy who, in the midst of his town's poverty and 19th-century attitudes, discovers himself as an artist—more surprisingly, as a ballet dancer. Thanks to the dark and smoky environment created by set designer Ian MacNeil, greatly enhanced by Rick Fisher's moody, shadowy lighting effects, Billy's depressed world comes to life with inventive clarity. Elton John's score is hardly filled with catchy tunes for audience members to hum as they exit the theater, but it is impressive as it captures the clunky sound of an antiquated British brass band.
None of this would work without the commitment of a gifted cast. This one couldn't be better, although it must be noted that the usual sound problems at the Pantages do not mix well with thick regional accents. Still, Rich Hebert gives a strikingly poignant portrayal as Billy's conflicted father, as does Leah Hocking as Mrs. Wilkinson, the small-town dance teacher who puffs cigarettes, swears like a longshoreman, and inspires Billy to pursue dreams she did not. The supporting performances by both the adults and kids in the ensemble are all passionate and highly affecting, but Ty Forhan, as Billy (alternating with three other young performers in this grueling role), is simply breathtaking. At age 13, Forhan not only displays the acting chops of someone much older as Billy's first clumsy dance steps evolve into world-class performance; he is miraculously strong and as charismatic as any Astaire or Nureyev before him.
Billy's haunting 11th-hour ballad, "Electricity," is the heart of what makes this show work, despite the production's inherent sentimentality. As Billy explained why he must dance to auditors at a tryout for the Royal Ballet School, Forhan succeeded in bringing a lump to the throat of this hardened critic of musical theater. "I can't really explain it," Billy sings to the darkened house. "I suppose it's like forgetting, losing who you are/And at the same time, something makes you whole." There is no better or more concise description of the enigmatic drive that makes people need to follow the challenges of a life in the arts.

Presented by Universal Pictures Stage Productions, Working Title Films, Old Vic Productions, and Network Presentations at the Pantages Theatre, 6233 Hollywood Blvd., L.A. April 12–May 13. Tue.–Fri., 8 p.m.; Sat., 2 and 8 p.m. Sun., 1 and 6:30 p.m. (800) 982-2787 or www.broadwayla.org. Adult casting by Tara Rubin Casting; children's casting by Nora Brennan.