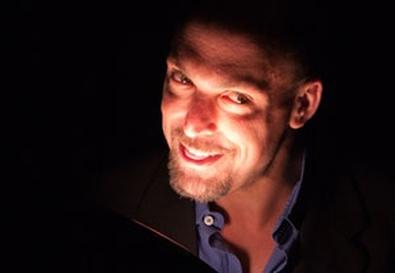 "House," a quirky 65-minute monologue by Canadian writer Daniel MacIvor, provides a demanding workout for actor Donnie Smith. As Victor, he tells the tale of his bleak existence. The son of a cesspool engineer who abandoned his family and ran off to join the circus, Victor works in a sanitary vacuum company that specializes in draining cesspools. As he tells it, his mother is possessed by the devil; his ill-natured wife leaves him for his boss, who takes over his house; and his job sucks. His only consolation seems to be a peculiar self-help group whose members are as screwed up as he is.
If it weren't for the plentiful comedy, "House" would be unendurably grim, though there is a shift toward optimism at the end. MacIvor's script veers unpredictably from oddball comic pantomime to straightforward narrative, from wacky expressionism and free-floating surrealism to something very like standup comedy. Smith rings all the changes with unflappable authority, seeming to control the lights and sound with a snap of his fingers. He's never boring, and his lightning shifts of tone and attack keep the audience on its toes, aided by the uncredited lighting design, which adds to the sometimes-disconcerting volatility.
Brian Nitzkin wields his directorial hand lightly, keeping the action brisk and fluid without calling attention to itself. MacIvor's play may not be entirely satisfying, but Rogue Machine's production and Smith's performance are impeccable.
Produced by Rogue Machine at Theatre/Theater, 5041 W. Pico Blvd., L.A. July 6–Aug. 11. Fri. and Sat., 10 p.m. (855) 585-5185 or www.roguemachinetheatre.com.