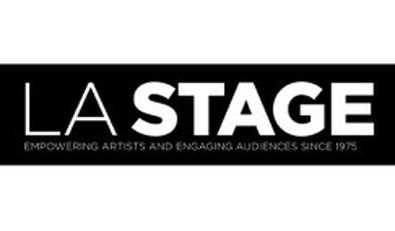 Forget paying for lattes—Los Angeles actors will soon have their own "theater community Starbucks."
The LA Stage Alliance, a non-profit arts group, is readying a new community center that includes storage space for members' props, costumes, and set dressings. The Atwater Village-based facility will also have a lounge with free coffee and Wi-Fi.
"It's a huge thing," said Douglas Clayton, the group's programming director. "Whenever there's a survey of the theater community about what the community needs, this idea has always been in the top five."
The Alliance is on the verge of meeting its goal of raising $25,000 by May 1. That money will go into outfitting the 7,000-square-foot storage space with shelving and costume racks, and cover the cost of initial staffing until they can get the memberships needed to maintain the facility.
"A lot of theater companies have storage units right now and for the [same price] they could be a member of the co-op, which lets them put their stuff in the building and they can borrow anything in there as much as they want for free," Clayton said.
"We can't store everything. But what we will store are the things that everybody needs a lot of all the time and things that are more unique and harder to find," he added. "You're buying in so that you can access all this cool stuff. You're not buying in so that we will take care of all your shit."
Theatre of NOTE, Ghost Road, and the Antaeus Company have already begun bringing materials in. Clayton estimated they'd need around 50 companies or producers participating, which will cover the building and staffing.
A full partnership costs $175 per month for a year and allows unlimited free access to co-op materials. A limited partnership is also available for $50 a month and includes unlimited access to co-op materials "at below-market weekly rental rates."
"Our estimates are that the amount of money [theater companies] save by being able to get all these props and costumes and platforms and stuff for free will more than make up for the cost," said Clayton, who noted it's the only facility like it in the Los Angeles area.
The co-op also reduces companies' impact on the environment by reducing the amount of material going into the dumpster after a show wraps.
The facility is set to open in June.