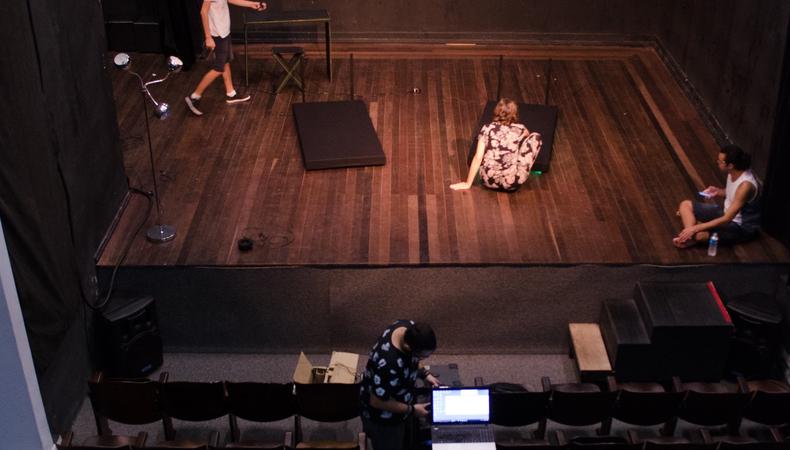 After a few years' hiatus, Reprise is returning to UCLA with producing artistic director Marcia Seligson teaming with co-artistic directors Michael Donovan and Glenn Casale. The revitalized company teamed with UCLA's theater department chair, Brian Kite, to increase the partnership from just renting the space at Freud Playhouse to involving the UCLA theater department. "It benefits both sides in a really great way. As someone who teaches there, it was very important to me," says Donovan.
The first two shows feature Broadway headliners—Laura Bell Bundy in "Sweet Charity" and Carmen Cusack in "Victor/Victoria,"—so students will have an opportunity to work alongside top names in the industry. In addition to being able to audition for ensemble roles, students can shadow the production and creative teams from choreography and costumes to lighting, sound, directing, casting, and production. Donovan shared a behind-the-scenes look at casting the first show, "Sweet Charity," with Backstage, as well as offering some advice to musical theater actors.
Show the creative team what you can do.
"I get very frustrated when actors don't go to open calls because they are almost always fruitful," says Donovan. While there are many reasons he may not call an actor in, "I always say to actors, prove me wrong. Go to the open call." Take your chance to show the casting director what you can do. "It's not just for this show; it's about demonstrating your skills to a team that includes a choreographer, a music director, a producer, a director, and on and on." However, he does stress that you shouldn't go to an open call just to be seen if you know you're not right for the show. Actors who do that "Just look like [they] don't know what [they're] doing."
Open calls are great opportunities for nonunion actors to get seen.
"Sometimes the open calls are poorly attended." While open calls for projects at the Hollywood Bowl or Pasadena Playhouse might be packed, he still thinks it's worth the time because nonunion actors have a chance to get in the room. Donovan reminds actors that Los Angeles has a smaller theater community than New York City so "even at an open call that is packed, there will be about 130 people, not 600 or more like in NYC." In L.A., I have gotten through that many people at an open call more than once. I do my best to get everybody in."
Equity open calls aren't just for show.
Most shows will likely offer the top roles to well-known actors, but when casting "Sweet Charity," Donovan remembers "two of our three leads were in the breakdown because we didn't have the stars locked down when we put the breakdown out. There's a chance it could go to somebody at the audition. We could still need an understudy. We might need somebody in the ensemble who can move up." Open calls are posted on Backstage and several Backstage actors were cast in ensemble roles for "Sweet Charity," including Victor Chan, Catriona Fray, Bella Hicks, and Angeline Mirenda.
Learn to do it all.
Donovan notes that with cast sizes getting smaller, it's even more important for musical theater actors to be triple threats. He encourages singers to take dance classes and dancers to take singing lessons. "There are times when you've got to at least be able to carry a tune and stay on pitch. That will make you more versatile, more castable, and more comfortable, too." When Donovan worked with "Sweet Charity" director Kathleen Marshall on "Mamma Mia!", Marshall had been careful in selecting singers who could move very well so there were no problems when they were asked to dance in the show. Donovan expects "Sweet Charity" to be similar since Marshall will be both directing and choreographing.