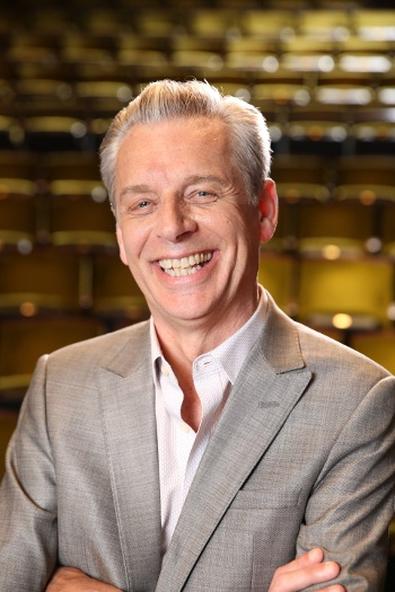 For the last 50 years, Los Angeles' Center Theatre Group has been shaping the theater community in the film-dominated city. Michael Ritchie, artistic director for the nonprofit company, is poised to bring the group's local efforts to a national and international stage.
Throughout your tenure, what changes have you seen in the group?
I've seen a growth in community and appreciation from the theater audience for L.A. theater at large—not just us—which has been very encouraging. As an entertainment and creative capital of the world, and, of course, with the amount of television and film we have out here, that could soak up most of the oxygen. What's happened now is theater across the city has grown stronger and more aware of its impact.
What do you advise actors to keep in mind when they work onstage but are also auditioning for the screen?
Hone your craft. The idea of being onstage, there's an immediacy [to it]. There isn't a second take. Your performance can and will change from night to night depending upon you, your fellow actors, and the audience. Whatever your desires, whatever medium you most hope to work in, I think theater actors end up being the best trained and the best craftsmen at acting because of that.
As the internet, social media, and technology have changed various mediums, how do you think they've changed theater and the work you do?
It's great in that it is a way of communicating with an audience. It's a way of informing, reaching out, interacting, carrying on a conversation about the art. I don't see it as a barrier. I see it as a useful tool to get people in to see live theater. Ultimately, that's our goal: to have people in the seats, to have that live, shared experience that is not replicable in a chat room or on a blog or on a website or with a video. Especially when some auditions are turning to video. There's nothing that duplicates the physicality of someone being the room with you.
It never does. I do Skype auditions sometimes and you have to sit back after the audition is finished. As good as it's been, you have to have a discussion about it in a three-dimensional sense as opposed to a two-dimensional sense. We've hired over Skype, but being in the room, there is a human connection that gets made.
What is your plan for the future of Center Theatre Group?
We want to focus on local, national, and international. On the local level, we've created a program of a repertory of three of the smaller local theaters. We'll do three productions and present those theaters to our audience, to a larger audience. During the time they are in residence with us, we'll mentor them to the extent they need or want in whatever area they want: in production, in more development, in fundraising, in marketing. Nationally, we just made partnerships co-commissioning and co-developing and co-producing with both the Goodman Theatre in Chicago and Second Stage in New York. Internationally, we've done the very same thing with the Royal Court and the National Theatre in London. We hope to expand those programs in other cities and other countries.
What is your history with CTG?
I joined the theater 12 years ago. [Before that,] I had been the artistic director for the Williamstown Theatre Festival for nine years. It's turned out to be both a great and fascinating 12 years so far, especially now that we've hit our 50th anniversary, because that gives us an opportunity to look back on prior accomplishments, both during my tenure and the entire 50 years, and to, more importantly, look to the future. That's sparked a renewed fire within the building for what we do and why we do it.
The theatrical scene is so important in a city that's dominated by film and television.
The theater community is very vibrant, especially in the smaller theaters, many of which are actor-driven. They're company theaters. Many of them were formed as collectives to have a sense of community, a place to go to work on the craft, to produce. It does become a place for actors in particular to get noticed by those in the television and film industry.... But I think it's under-recognized elsewhere in the country. [Also] sometimes in Los Angeles, but less so than when I arrived.
Check out Backstage's Los Angeles audition listings!