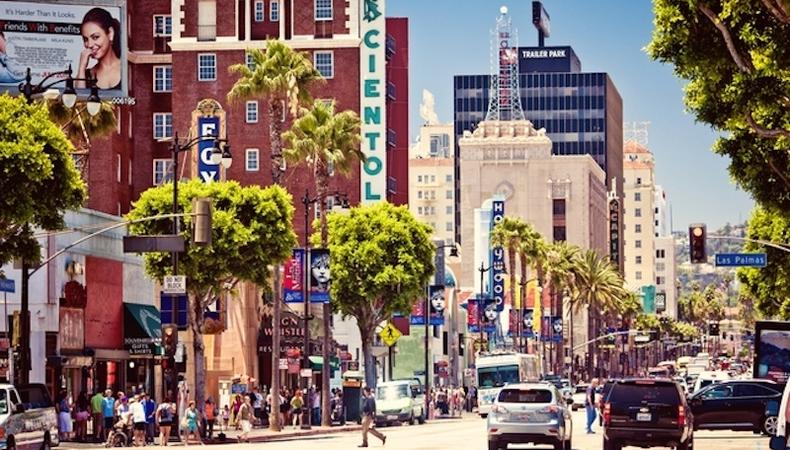 Los Angeles theater actors could soon find themselves stuck in the middle of a Western showdown between the city's intimate theater producers and Equity.
Relations have strained after at least two theaters received letters from the union accusing them of violating Item 22. Under that section of the 99-Seat Theatre Plan, which is unique to L.A., Equity restricts the broadcast of videos of stage productions and rehearsals to under three minutes. Moreover, they can only be aired by "news and community affairs broadcasts" and "local network and major market [news] programs."
One L.A. producer was told by Equity to take down videos from the theater's YouTube channel. The producer is fighting the request on the grounds that YouTube is a globally recognized community affairs broadcaster.
In the past, the producer told Backstage, Equity requested a video that was 10 seconds longer than the three-minute maximum be taken offline. After the video was reedited, the union didn't follow up, the producer said. That was in 2008.
"For six years I've been operating under that conversation. And now they're obviously looking to change the rules," said the producer, who was granted anonymity to speak freely about ongoing dealings with the union.
The producer noted that Equity's 99-seat plan, which is now administered by Equity staffer Alison Harma, makes no reference to online videos or even the Internet. "It's like they're still working with gas lights."
Actors' Equity Association Western Regional Director Gail Gabler declined an interview request. Through a spokesperson, the union said: "The suggestion (made by a small group of individuals) that by administering the plan we are looking to eliminate it is unfounded.
"We feel their attempt to pursue their interests and agendas in the press is inappropriate. The Union's first priority is to its membership and, as it has been reported, Equity has made all theater in Los Angeles a priority, and is in the process of communicating with our membership and elected leadership, so that a comprehensive strategy can be created."
Changing the plan requires a referendum, which can be triggered by the signatures of 100 Los Angeles Equity actors. If Equity wants to persuade its membership to scrap the plan, it will have fresh data at its disposal. The union recently hired Hart Research Associates, a prominent Democratic polling firm, to survey its L.A. membership ahead of the unveiling of a "strategic plan" set to be announced in early 2015.
This wouldn't be the first time that Equity clashed with L.A.'s intimate theater producers. In fact, the 99-seat plan was born out of a lawsuit settlement. In 1988, the settlement kyboshed the results of a board-influenced referendum effectively ending what had been known as the Equity Waiver Wars.
Meanwhile, L.A. theater actors, many of whom are performing at the city's intimate theaters more for love than money, could be caught in the middle. Under the 99-seat agreement, Equity actors are paid a stipend of as little as $7 a performance for the first four weeks of a black box run. A revision of the deal would likely include a pay hike and possible pension and health contributions, but given the narrow margins L.A.'s intimate theaters operate under that could be problematic for producers.
Want more L.A. news? Sign up for our Backstage L.A. newsletter!