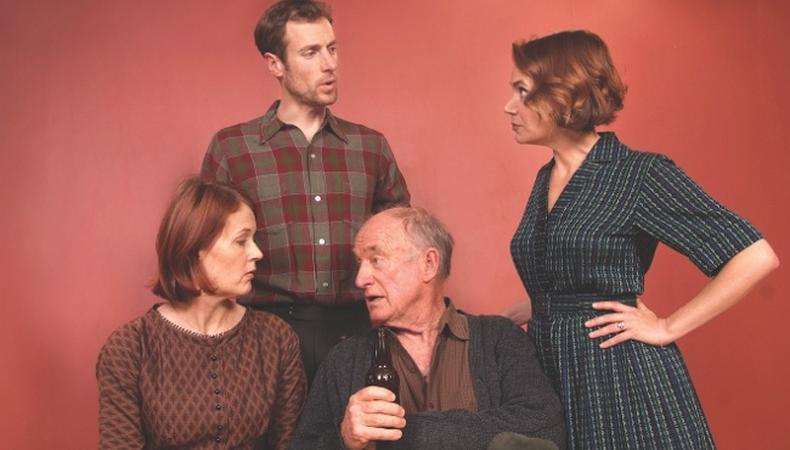 Los Angeles theaters are holding back announcing spring productions until they know the outcome of the Actors' Equity Association referendum on the 99-Seat Theatre Plan.
"We're all holding our breath waiting to see what happens with the 99-seat world," said Michael Donovan, a casting director who has worked extensively in L.A. theater. "Everything is a bit on hold right now."
L.A. County Equity members are set to vote beginning this week on a plan that would have actors paid minimum wage, which stands at $9, but a campaign is underway to raise it to more than $15. A final decision is expected next month.
The economic uncertainty isn't stopping some shows from going on. Donovan recently cast "Corktown '57," a world premiere drama that opens at the Odyssey Theatre March 28. The play, which is set in Philadelphia's Irish-American community in the 1950s, centers on a family patriarch as he "hatches a scheme to regain his status in the eyes of the Irish Republican movement."
Donovan needed to find actors who resembled an Irish-American family. "We had so many submissions," he said. "In the first round you're doing a bit of typing; you're eliminating the people who shouldn't be in there."
None of the roles formed the lynchpin for the casting, he said. "I would describe it as a jigsaw puzzle.
"Sometimes, if you've made a decision about one, it makes the decision easier. In this case it was not that way at all. Nobody was precast," he said. "It was a happy situation. The choices ended up being the choices that worked as a family."
Donovan recently cast a production of "Carrie: The Musical" at La Mirada Theatre for the Performing Arts and will cast "Spamalot" at the Hollywood Bowl in May.
He warned that if the Equity board approves a vote that institutes a minimum wage for actors, it could reduce the amount of work. "I think we'll see a dramatic reduction in size of cast and probably a reduction in production value," he said.
But there is a bright spot in L.A. theater: Many local professionals have complained about a lack of midsize venues to move 99-seat productions into after a successful run, and it seems that the Wallis Annenberg Center for the Performing Arts could fit the bill.
Deaf West Theatre's production of "Spring Awakening" will open at the Wallis' 500-seat Bram Goldsmith Theater in May. The show is performed simultaneously in American Sign Language and spoken English.
Casting director Bruce Newberg, who conducted a national search, did the casting in L.A. "It involved a lot of auditioning on YouTube," he said. "Very different from what I've experienced before."
The cast performed the initial run at the intimate Rosenthal Theater in downtown L.A. under the 99-seat contract. They then moved to the Wallis under Equity's LORT contract. "The production moved and they took the entire cast," said Newberg. "We were looking for young actors, like teenagers, who sang. We had to look all over the country for them this time and it paid off."
Inspired by this post? Check out our Los Angeles audition listings!