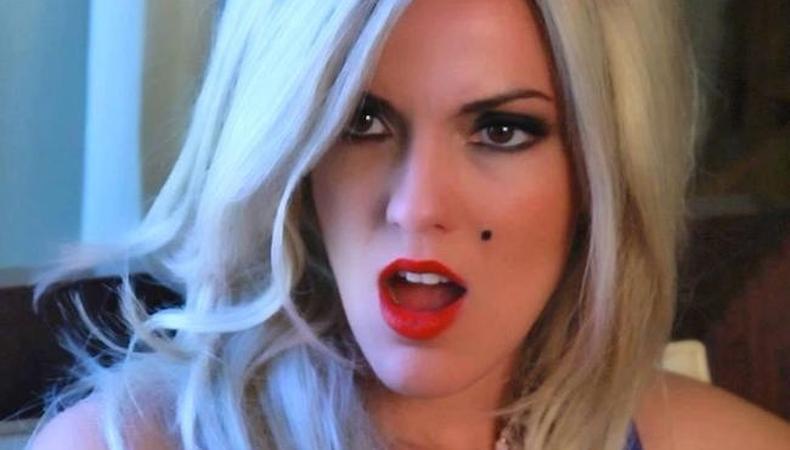 Drug use is a compelling theme in episodic entertainment, be it the comedy "Weeds," the drama "Breaking Bad," or the Web series "High Maintenance." Freelance filmmaker Luis Bustamante further explores the fertile ground in his comedic Web series, "Beverly Pills," which follows Beverly Hills socialite Scarlett Davis (Ginger Parker), who after the government seizes her fortune, is forced to turn to drug dealing to make ends meet.
Bustamante, an Art Institute of California alum, started his project by conducting some very basic research. He didn't want to be "stepping on toes and stealing people's ideas," he told Backstage. Still, the director describes "Beverly Pills" as a hybrid of "Weeds" and "Desperate Housewives," with reality TV providing some inspiration for the main character.
When he cast Parker, a colleague and classmate, Bustamante told her to watch episodes of "The Real Housewives of Beverly Hills" and play close attention to Brandi Glanville.
"I can totally see this character being so wrong and raunchy, but still in this world where it's very pristine and everyone has all these expectations of how you should act," Bustamante said he told Parker.
To help produce the series, Bustamante relied on his network and classmates. They worked with a budget ranging between $500-$1,000 per episode, which came from Bustamante's savings. All the film equipment Bustamante provided. The cast came from Bustamante's connections and performers discovered through LA Casting.
The cast and crew, Bustamante said, "worked for their passion, credit, and reel."
Filming took place in friends' homes in the San Fernando Valley and Hollywood, with exteriors shot in Beverly Hills. "We grabbed those shots and ran, that's for sure," Bustamante said. "Better to ask forgiveness than for a permit."
Bustamante also found help from his cast with the dialogue in the scenes. "I trust my cast so much that I allow them to improvise," he said, noting he directed the actors: "When you know that the character is going to make a joke, you can. Every take, do something different."
Parker proved so funny that Bustamante brought her on as a writer. "We've been writing all the other episodes together," Bustamante said.
With a few more episodes left to shoot, Bustamante plans to start a marketing campaign for "Beverly Pills," pushing it into festivals such as the HollyWeb and the New Media Film Festival, among others. He's also searching for distributors with hopes of securing funding for a second season and expanding the fan base of "Beverly Pills" even further. Meanwhile, everyone involved is looking to the future. "We created the show with the hope of getting our names out there as fresh-faced actors and filmmakers," Bustamante said. "We [produced] something of quality that we were all proud of."
Like this story? See more of our Now Streaming articles here!