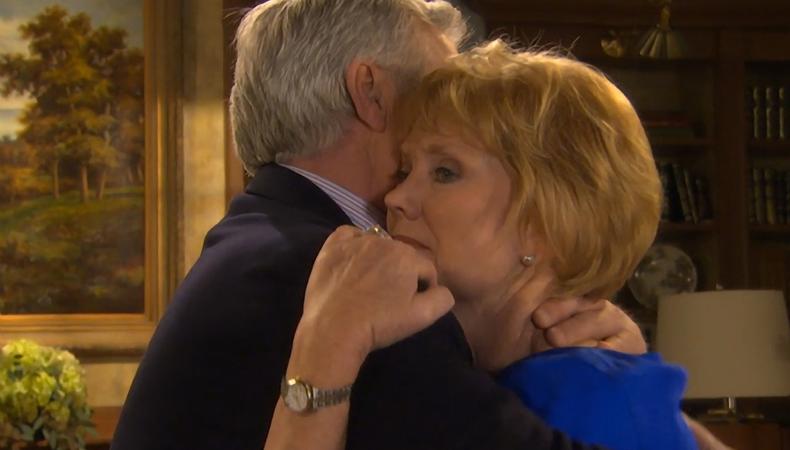 An ongoing labor dispute between the International Alliance of Theatrical Stage Employees and the producers of "All My Children" and "One Life to Live" has raised new questions about the longevity of soaps. The format has been embattled in recent years, with the number of daytime series on network television dwindling to four. And with "AMC" and "OLTL" having trouble navigating labor contracts in their online formats, it could mean more trouble for the once rock-solid genre.
But according to the actors, casting directors, and producers working on the four remaining network soaps, the demise of daytime has been greatly exaggerated.
"I think what's happened is that ABC now realizes they made a giant error," Peter Bergman, who plays Jack Abbott on CBS's "The Young and the Restless," said at a SAG-AFTRA event celebrating the series' 40th anniversary.
Two years ago, ABC canceled "AMC" and "OLTL" and replaced them with talk shows. " 'The Chew' [which replaced 'AMC'] is barely hanging in there. 'The Revolution' [which replaced 'OLTL'] has already gone off the air," said Bergman, who began his daytime career on "AMC."
"They've learned that there really is value in an audience that comes in every day or comes in three days a week. I think there's always going to be a place for [soaps]."
The survival of soaps would be a blessing for actors. The format has long been a springboard for talent—its grueling production schedule is famous for molding actors from Tommy Lee Jones to Hayden Panettiere—and plays host to established performers looking for a steady gig.
"It's been a nice balance between launching careers and reinventing careers," said Mark Teschner, who has been casting ABC's "General Hospital" for more than two decades. "It's an endless list of who has come from daytime."
Still, Teschner said that actors coming into daytime need to be aware of the productions' "volume and the intensity."
"We shoot 250 hours of television a year; a prime-time series does 26," he said. "When you show up on the set, you have to have your choices made and be ready to go for it. It's a great challenge for the actors."
It can also be a challenge for the crew. Prospect Park, which revived "AMC" and "OLTL" on its Online Network, is in talks with IATSE locals, which say the company violated their labor agreement by airing some of the series episodes on cable in Canada and spending more per episode than the agreed-upon $125,000 budget ceiling.
Prospect, which said it has met all union requirements, put the show on hiatus this month more than a week ahead of schedule because of its tiff with IATSE, which has about 40 members on the crews of the shows. IATSE officials are downplaying the dispute and told Backstage it should be resolved before the shows resume production in August. The producers and the union have a contract that runs through Dec. 31.
Meanwhile, Lee Phillip Bell, who co-created "Y&R" and "The Bold and the Beautiful" for CBS with her late husband William J. Bell, said soaps will continue to evolve. The future of the format, Bell told Backstage, "will be whatever the writer wants it to be."