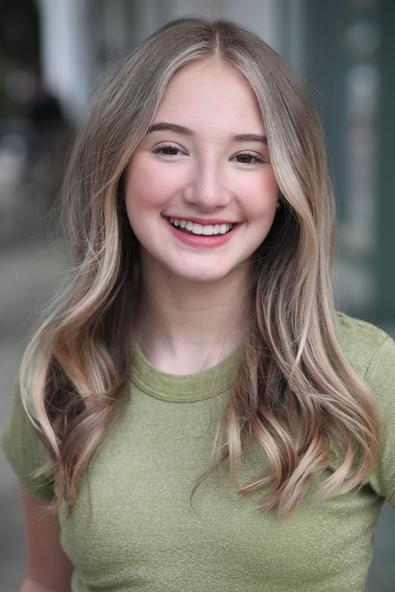 Teen actor Lacey Caroline is already confident in her abilities, and she loves turning to Backstage to put them to use.
Have your pick of the litter with Backstage.
"We get automated updates from Backstage regarding projects casting in Charlotte, North Carolina, New York, and L.A., and review them daily. I love the diversity of projects that Backstage offers."
Don't be afraid to flex different muscles.
"I don't really limit the type of roles [I go after], as I like to stretch my acting abilities whenever I can. My character [in a recent project] is the ultimate mean girl. She is the head of a trio of girls who are total bullies to one of their classmates…. I am the opposite of a mean girl, so it was fun to play this part."
Keep your materials updated—and honest.
"Make sure your résumé, reel, and headshots stay updated. And also, make sure that your headshot truly represents what you look like! I just had new headshots taken and loved working with Magen Marie in Charlotte!"
There's a reel for every occasion:
"I look at yearly projects and create reels based on different genres—comedy, drama, musicals, etc. And then I have one that is all-encompassing, but a little longer."
Remember: The focus of your reel should be you.
"Keep the highlights relevant to your talents, not the overall project. And try to keep it around three to four minutes."
To see your success story in print, tweet @Backstage using the hashtag #IGotCast.
This story originally appeared in the June 17 issue of Backstage Magazine. Subscribe here.