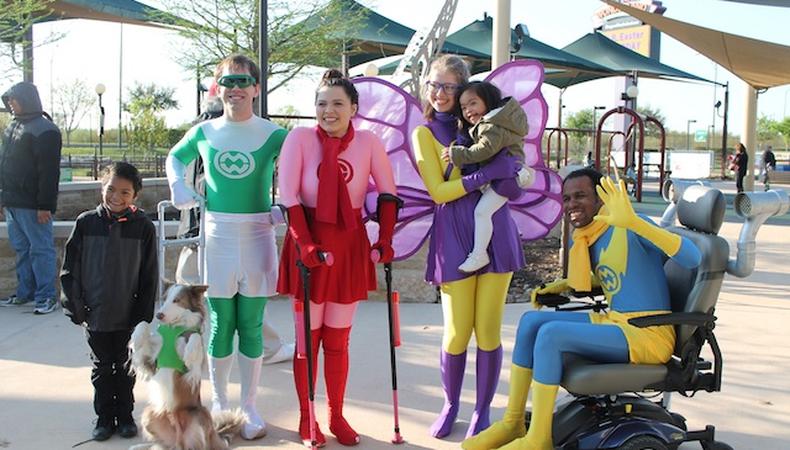 A theme park in the Lone Star State is looking for a cluster of talent to hire in the upcoming season.
Located just north of downtown San Antonio, Texas, Morgan's Wonderland is not your average amusement park. Founded by Gordon Hartman, whose daughter, Morgan, has physical and cognitive challenges, it's the world's first theme park designed to be fully accessible for individuals with special needs. Admission is free for those with long-term developmental and intellectual disabilities.
Nikki Young, the director of entertainment for Morgan's Wonderland, emphasizes how the entertainment staff embodies the Hartman family's vision of making the park a safe and enjoyable space for all ages and abilities. "Everything that we do has a message of inclusion, kindness, and tolerance," she says.
READ: "How to Find Theme Park Jobs"
Coined "edutainment," Morgan's Wonderland's in-house performances portray people of all walks of life. Because of that, the park is looking for entertainers of all abilities to be a part of its repertoire. There are currently three experiences for singers, cosplayers, puppeteers, and actors to audition for.
"Hartman's House" is an interactive puppet show profiling Hartman, a young boy in a wheelchair who's joined by his sister and pet bird as they learn stories about inclusion. The show is very popular with guests, especially amongst patrons who are on the autism spectrum. Utilizing puppets is not only therapeutic, but can also be used as tools for communication in everyday life. "I always need puppeteers, let that be noted," Young says.
"Joy's Dance Party" stars Joy the Butterfly, the official mascot of Morgan's Wonderland. When Joy isn't dancing, you can find her around the park taking pictures with guests. And the "Wonder Squad" is the park's superhero crew that serves as role models for patrons young and old. They're seen in many performances throughout the year and routinely on "Superhero Saturdays."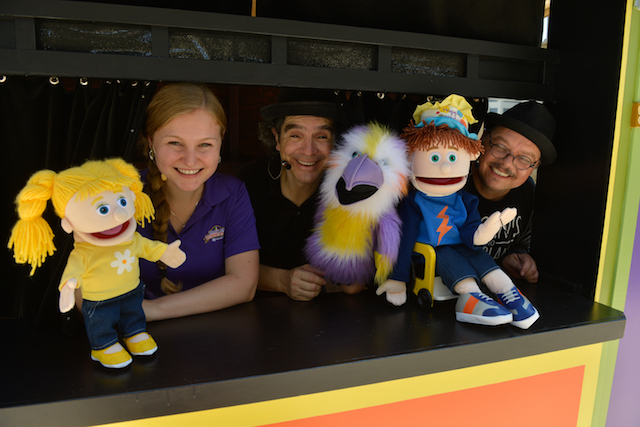 "It's the most magical experience when you have someone in a wheelchair who sees Rocket, who is our superhero in a wheelchair, and they're hanging out in the park together and are having a ball. We all have unique abilities; let's find a way to showcase them! That's what we do with the Wonder Squad," Young exclaims.
The park casts year-round for these performance-based roles. The talent department prefers prospective entertainers to submit an online application first, and candidates will then be selected for a formal audition. The key to success in this process, Young says, is versatility. "One day you may be playing Morgan from the Wonder Squad for two hours, then you'll need to hop backstage and be a puppet, and you may end the day dancing at Joy's Dance Party. So I need people who aren't static in their skillset and are diversified."
Young also offers some tips to nailing your audition: Put kindness first and come prepared. "It's a huge feather in your cap if you come in with a good attitude," she says. "[And] come prepared. I explain through communication what you need to come prepared with before the audition, so be sure you're ready!"
READ: "12 Survival Jobs to Make You a Better Actor"
And just as you should with any audition opportunity—but especially one at a place like Morgan's Wonderland—Young wants her prospective talent to be appreciative.
"Be gracious," she says. "Send a thank you note and reach out to your casting person.
"We're a cultural venue, not just an amusement park," Young adds. "There's something for everyone here. If you're an actor without opportunities or trying to find your way, let this be one of the places for you. We love to help people grow."
Additional information for auditions at Morgan's Wonderland can be found here.
Want more acting opportunities in the Lone Star State? Check out our Texas audition listings!